Editor's Note (January 2018): The Backdrops of Our Memories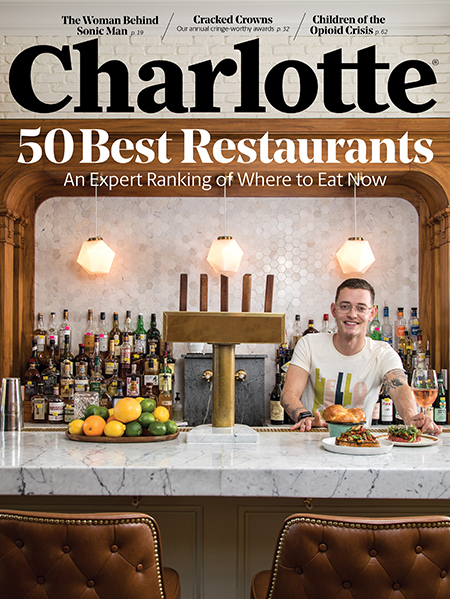 I WAS SITTING outside of a D.C. pizza place with my mom, waiting for a table on a chilly day sometime between winter and spring in 2011 when I told her about this guy at work. I had recently been promoted to a job on the news floor at The Washington Post, the night and weekend video editor. Jon was the super-talented lead news designer, and he worked Saturdays, too, in order to design Sunday's front page.
He had asked me about my boyfriend at the time, someone I'd been dating since college. I explained he was in law school, that we'd been dating since our freshman year. I don't think I was ready for Jon's response, which I relayed to my mom.
"He told me it will never work; journalists only date other journalists," I told her. The nerve.
Jon had been working at daily papers for more than a decade by then, and it didn't take much longer on the news team for me to realize there was something to his statement. Journalists don't just work for a living, we work with a sense of greater good. We believe what we do is a public service. When we're not working on writing the news, we're reading the news. It's important to be able to go home and vent, to someone who really understands. You need a partner who accepts that when a story is in front you, they might get overlooked.
Needless to say, I'm not married to a lawyer. I'm sure my mom saw that coming in the months that followed our dinner at that pizza shop in Dupont Circle.
Perhaps she picked up on it not long after Jon and I had a drink at a place called Bier Baron Tavern, a craft beer spot with one of the longest craft beer lists in the country. It's dark and dusty, which makes the place feel like a cellar—though whether that is on purpose, I can't tell you. Jon kept laughing at how expressive my eyebrows were, bouncing around my face in reaction to his stories. He tells the best stories.
I was a little slower to realize this guy might be the one. That came sometime around our first official date, one that we planned in advance, and didn't just decide to swing by after work for an awkward is-this-a-date bite to eat. We went to a restaurant called Corduroy, and we started with lobster carpaccio, one of the most vivid dishes in my memory: thinly sliced raw lobster topped with a rich, creamy butter sauce. I really wanted to try it, so we ordered it, but Jon's tongue and throat started to itch from the raw shellfish. I think he knew that would happen, but didn't want to quell my excitement, so I enjoyed nearly all of it.
A few years later, after we moved to Charlotte, we got engaged in London. Jon proposed outside of Buckingham Palace, and sometimes, I'm still surprised he didn't say, "See? I told you journalists only date other journalists." We celebrated at the sleek, black bar back at the hotel we were staying at, The Grosvenor House, with foot-tall champagne glasses. The bartender told me my ring looked like a crown. It should; it came from the king of my heart.
We do this 50 Best Restaurants list every other year, alternating with a list of the best new restaurants. Here, you'll find that ranking of restaurants, which we've worked on for a year. It isn't life-altering journalism, though it certainly has impact for the restaurants included, or not included. It may not be investigative reporting, but this list is important. We're sharing with you the best places to ground your memories. You never know when a night out will become a night you'll remember forever.