Editor's Note (May 2018): Playing Chicken
Now's the time to support the places we want to keep alive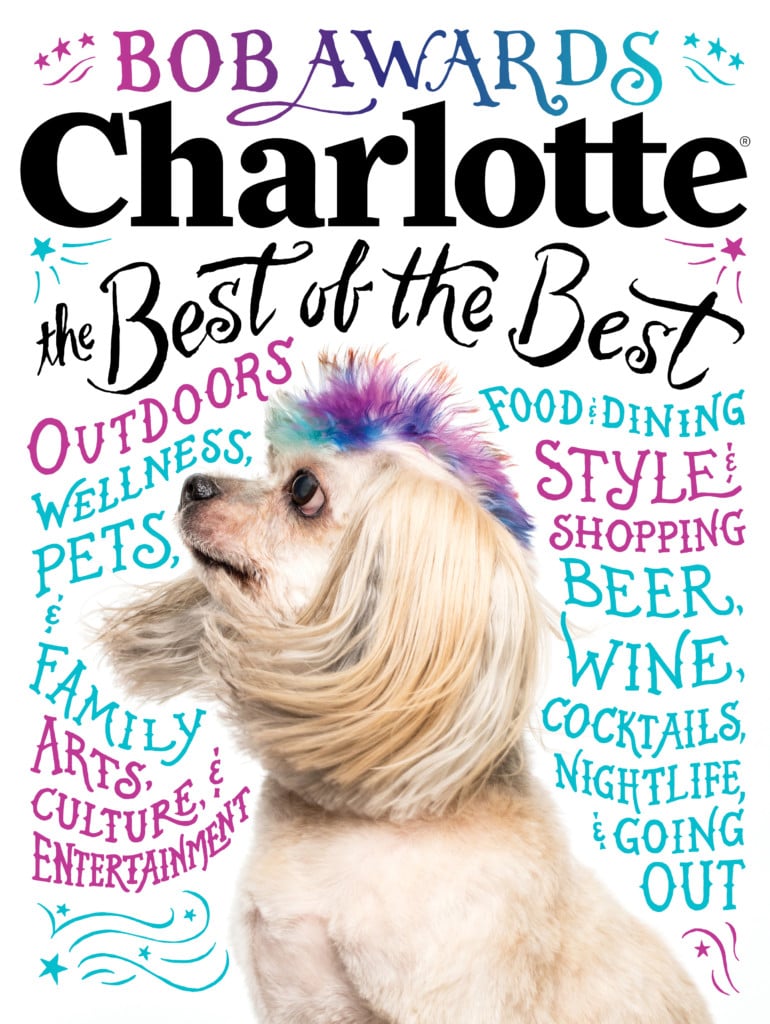 IN LATE MARCH, the Piedmont Culinary Guild hosted its annual symposium at Johnson & Wales. PCG, a nonprofit dedicated to promoting local farmers and the chefs who use their products, put together a roster of speakers, panels, and cooking demonstrations to encourage the Carolina Piedmont's culinary economy.
I was asked to moderate a discussion called "Demystifying Local." The panelists included Lee Menius, the owner of Carolina Craft Butchery in Davidson, who we wrote about in the February issue of this magazine; chef Alyssa Wilen of Chef Alyssa's Kitchen; Jesse Leadbetter, owner of a company that connects chefs with products from local farms called Freshlist; and Matthew Krenz, executive chef of The Asbury. The conversation ranged from how chefs can be flexible on their menus to serve that day's harvest without losing money to whether consumers understand the price difference between proteins raised locally and by corporations.
It was a startling conversation, even for someone who thought she knew the answers. I've spent time talking to farmers and chefs about their struggles to make a profit on dishes that include a protein, and I thought I understood how much farmers struggle to raise the animals we eat.
I didn't.
Lee, who also owns Wild Turkey Farms in China Grove, once raised poultry, selling 2,000 birds a year. The chicks cost $1.25 each. The feed, bought locally, was non-GMO. Lee fed each chick 12 pounds of that feed in its lifetime, totaling $3.60 per bird. At slaughter, it cost Wild Turkey Farms one or two bucks to transport each bird to a nearby processor, then another $4 to $6 once there for each bird to be broken down and packaged.
That means on average, each bird cost $12.35 to be raised and prepared for kitchens. And that number doesn't include labor, bedding, electricity, or storage for the frozen meat. It also doesn't include the loss of the flock that can come from a heavy rain or unexpected predator.
At farmers' markets, Wild Turkey Farms could sell its final product for $20-$25 a bird. When inventory was slow to move, however, the farm had to sell at wholesale prices. After subtracting the $30,000 investment needed for infrastructure, Menius estimates that the farm made a net profit of $10 a year on poultry.
Wild Turkey Farms now specializes in pork and beef products, which we've deemed a more valuable product as buyers. But it's time to reconsider what we think is valuable, and who we trust to tell us so.
There is value in spending money with Lee and farmers like him, who take that money and use it in a way that supports other families in our community. There is value in purchasing meat and produce from farmers who prioritize sustainability and the health of their customers, their neighbors. We need to support the chefs who are serving quality products, too, by purchasing a baguette from chef Michael Shortino, for example, and supporting his dream of a walkable South End, which Adam Rhew details here.
On our annual BOB Awards list, we seek to highlight some of the businesses you should feel good supporting. We hope that you'll actively support them, too—not in the way we supported Phat Burrito, Greek Isles, or Park Terrace theater, places we claimed we loved when they closed but hadn't actually been to in months. In a city where every business is fighting for dollars, we can't afford this kind of lazy, convenient love. We need to frequent the businesses that want the best for this city as much as we do. Our Best of the Best editors' picks are a good place to find your new go-to businesses, from shops to restaurants and entertainment.
Trust us.