Energize Your Home with This Hip Houseplant Trend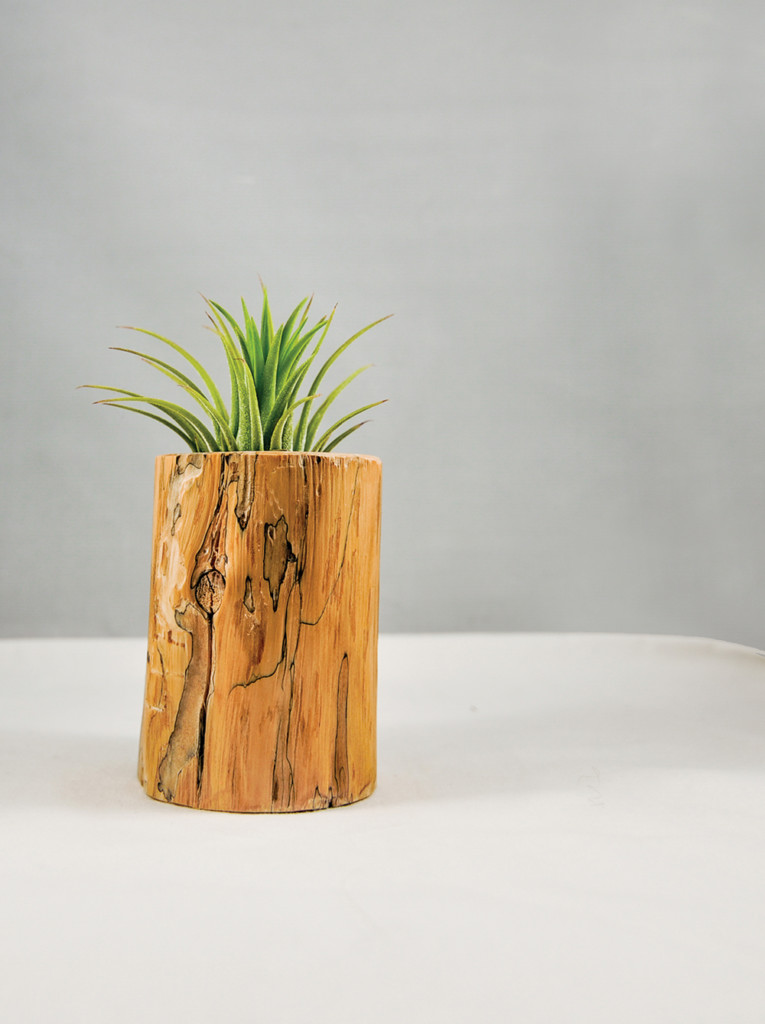 PUT THAT fiddle-leaf fig out of its misery. There's something smaller, funkier, and more customizable to introduce to your interior. And it's already a horticultural hit with local artisans. Meet Tillandsia, a genus of the Bromeliaceae plant family found in Central and South America. The Tillandsia genus includes more than 550 species of evergreen, flowering plants, and these spiky little wonders combine the joy of gardening with the allure of design.
Also known as air plants, these intriguing varieties don't need soil. They can thrive in and attach to just about anything, from chic glass globes to natural works such as the reclaimed wood "air plant havens" Wildly Urban sells at Plaza Midwood's TUFT. Ready to set up your Tillandsia? Soak it in tap water for about 30 minutes, let it dry completely, then place it in your container of choice, and water it three times a week. If you're lucky, your mother plant will flower once in its life before producing pups (offspring) and eventually dying. Collect a few Tilly species, display them proudly, and witness the circle of life unfold before your eyes.