Engaged: Frank & Casey
Congratulations on your engagement!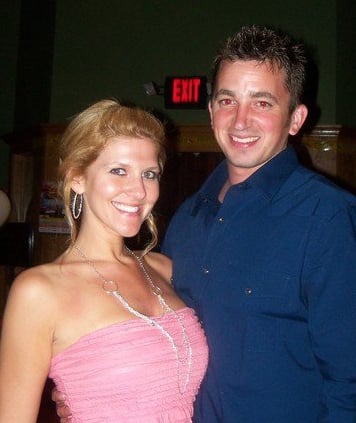 Wedding Date: September 25th, 2010 at The Palisades Country Club in Charlotte, N.C.
How They Met:
Frank and I met through our friends who were getting married. We found out we had the same birthday as well as all the same interests. We got along so well we didn't separate for the first month! We had our first date at the movies the day before Christmas Eve in 2005. I was too excited and happy that night to sleep and ended up missing my flight the next day to visit family. On New Years, he officially asked me to be his girlfriend.
The Proposal:
On Christmas Day, 2009 Frank asked me to be his wife. Christmas is our favorite holiday, and now even more so. Frank made me wake up super early to open presents like we were kids. When all the presents were open, he saved the best for last and took the box that had held the ring that his father had proposed to his mother with, and put my Grandmother's ring in it. He got down on one knee and asked me to spend the rest of my life with him. Since it was Christmas, we saw all our families and spread the good news. We got on a plane that afternoon to tell the rest of my family, and Frank told pretty much the entire airport we had just gotten engaged. One guy with a guitar even started singing us a song in the terminal! Best day so far!