Engaged: Natalie & Matthew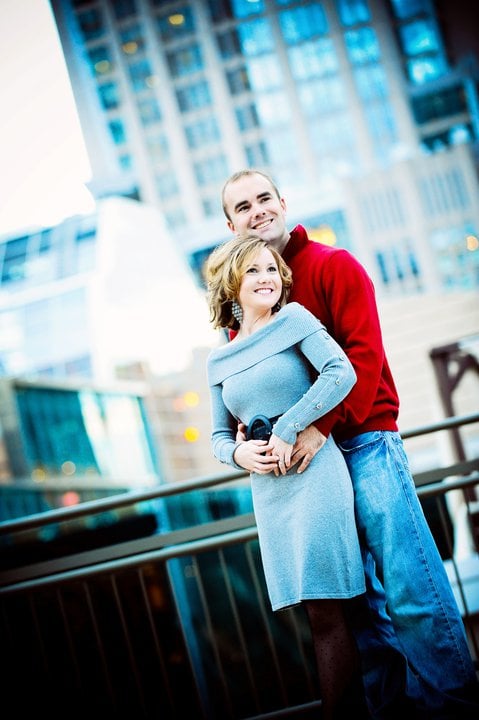 Wedding Date: June 4th, 2011 at Tillery Traditions Country Club in Mt. Gilead, NC
How They Met:
Matt and Natalie met in August 2008 at Boardwalk Billy's in the University Area of Charlotte, NC. Natalie was home from school for the weekend and with close friends. Matt, who had moved to North Carolina days before, was just looking to watch a sports game and explore the new city with his roommate; friends there introduced them at the restaurant. Matt and Natalie briefly dated in 2008 and then parted after the long distance relationship became too hectic.
Even though they went their separate ways, Matt who was focusing on school in Charlotte, NC and Natalie who was focusing on school in Columbia, South Carolina maintained a friendship, which continued to deepen their relationship and allow the friendship to grow with positivity and stability.
Natalie and Matt's friendship continued to grow over two years where they became best friends. There was no real time when the couple became an officially "dating" couple once again.
The Proposal:
February 19, 2010: Natalie, her parents Mike and Clara along with Matt went to South Park, in Charlotte, North Carolina, where she signed a contract for a brand new house. After the signing the two began to move items into the house with the help of Natalie's parents. Natalie's dad, Mike, who lives in Tennessee informed Natalie that he wanted to go to a congratulations dinner that night before returning to Tennessee. Natalie who thought the dinner was for a congratulations on buying a house, had no idea about the events to come.
Matt and Natalie grabbed the last few boxes left in the truck, placed them in the garage and then went to the front stoop of the house. A request from Natalie's mother of posing for a picture to capture the new beginnings was initiated. As the first picture was captured, Matt took Natalie and turned her to face him while he began getting on his knee.
Little did Natalie know that weeks before this day, Matt had asked Mike for Natalie's hand in marriage. Natalie who confusingly stared at Matt while kneeling thought Matt was joking and laughingly said "come on Matt get up, let's go to dinner, I am hungry"; Just then, Matt asked Natalie four words with a ring in hand. At that point Natalie realized the seriousness of the question and uttered the word "yes"; while thrilled with excitement, shock and joy.