Engagement Party 101
Planning an engagement party? Here's what you need to know.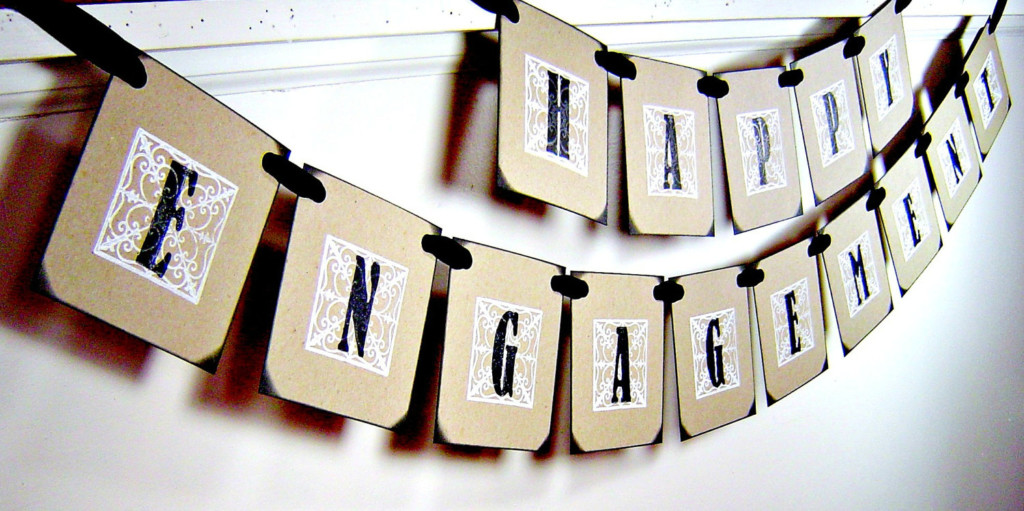 Incase you haven't noticed after checking Instagram and Facebook throughout the last few weeks, it's engagement season! If your man put a ring on it (or you can feel it in your bones that it's coming soon) we're helping you check off the first item on the to-do list… plan the engagement party! Here's what you need to know.
Plan it asap! If you're set on having an engagement party or you have friends and family lining up at the door ready to throw one in your honor, make sure you don't wait too long. As a rule of thumb, try to have your engagement party within two months of becoming engaged. This way, the excitement is still fresh and it won't be stomping on the heels of any showers or parties to come closer to the big day.
Keep it simple! We love monogramed napkins and macaroon favors as much as anyone but resist the urge to start investing a lot of money into your engagement party. As long as you and your guests are surrounded by good friends, family, drinks and a few tasty treats, you're sure to have a blast. Save up the big bucks for your wedding day. You'll be glad you did.
Smaller is better! It will be tempting to start putting a guest list together of high school friends, college sorority sisters and coworkers but resist the urge to invite everyone you know. Keep your list contained to closest friends and family to make the celebration intimate. When you're putting together your final guest list for the wedding day, include as many as your budget allows.
Discourage presents! Weddings aren't cheap. You'll be showered with gifts in no time but encourage guests coming to the engagement party to skip the presents. This is a time to celebrate with friends and family. They're likely to spend a pretty penny as the wedding comes closer, so make this celebration a time of partying sans gifts.
It's not required! Engagement parties are fabulous, especially if you're planning a long engagement. But if you and your man can't wait to tie the knot and are planning to get married in less than 10 months, remember that it's OK to skip the engagement party. Instead, have both of your families over for a casual get-together shortly after he pops the question.