Essay: Who Rules This City?
There is no singular story of women. The women leading the Queen City are not just the individuals elected to public office. They're the farmers, the community organizers, the doctors, chefs, and inventors. And they're calling the shots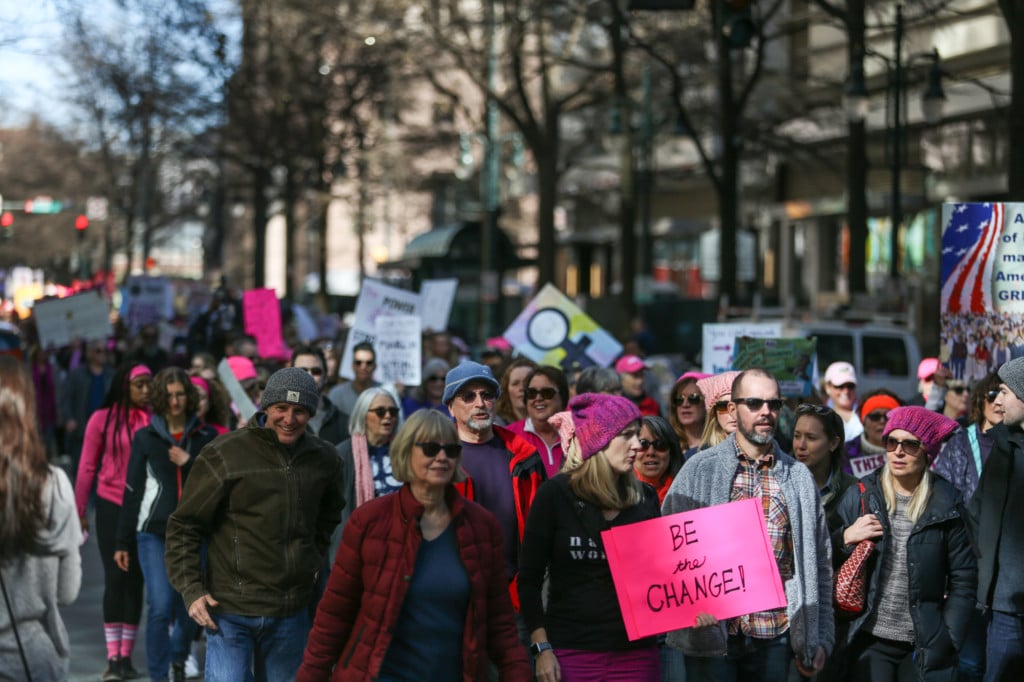 FLIP THROUGH the glossy pages of a high school history book, and you'll see stiff portraits of presidents, gory scenes from the battlefields of World War I or II, and the white and wiry mane of Albert Einstein uncontrolled by the same laws of gravity he proved.
You may also see Harriet Tubman or Amelia Earhart or Eleanor Roosevelt, but the chances of seeing a woman in the books from Charlotte is pretty slim. Images of women in grade school texts range from 15 to 31 percent, depending on the state and the year published, and representation of women of color is even lower.
A team of researchers from the National Women's History Museum, a hopeful museum on the National Mall in Washington, D.C., reviewed the social studies standards for all 50 states and D.C. and noted every mention of a topic related to or about women. In North Carolina's social studies curriculum, from kindergarten to 12th grade, only 14 "essential standards" (as the state Board of Education refers to them) of 90 relate to women.
In Texas, the Board of Education voted to remove historical figures such as Helen Keller and Hillary Clinton from classroom curricula in September, although they reversed their decision two months later. The only museum dedicated to women's history in North Carolina, aSHEville, was closed and turned into a boutique last year.
So where are all the women?
Women make up more than half the world's population, and women are why we're all here breathing, reading textbooks and magazines in the first place. Women have made history, but newspapers and historians and, yes, even magazines haven't recorded it.
To answer my own question, they're right here.
The Charlotte Women's Club is the oldest civic organization in the city. It was founded in 1899 as a study club for mothers and continued to grow until it adopted its current title in 1902. In its 120 years, the group has established the city's first kindergarten, staffed transportation stations during both World Wars, and much more.
Look at the Women's Impact Fund, which has invested more than $5 million over the last 15 years into different programs in Mecklenburg County. Each member donates $1,000 to the pot of grant money every year, and that money turns into "high impact" grants that start at $40,000.
After the Brooklyn neighborhood was razed, Mildred Baxter Davis refused to let gentrification take hold of another historically black community. She worked to save Third Ward, and today it is the most diverse quadrant in uptown.
Beulah Louise Henry, an inventor, received her first of 49 patents while living in Charlotte. But if you've heard of her, you probably know her as "Lady Edison," a comparison to her male counterpart, Thomas Edison.
Ahead of Women's History Month in March, Charlotte magazine wanted to fill in some of those gaps in our children's history books so that when you flip to the last page of our February issue, you'll ask yourself: Who really rules this city?