Everything you need to know about registering
Crate & Barrel's registry specialist chimes in on what it takes to make registering a breeze.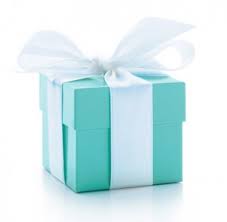 Before I got engaged, I remember thinking that registering would be such a delightful part of the planning process. I would stroll through Pottery Barn in my Lilly dress picking out table linens and flatware with ease.
The reality looked a lot different as my fiancé and I ordered pizza and sat in the floor of my apartment as we registered online, getting slightly overwhelmed at the amount of choices in cookware.
Truth be told, registering can be a lovely part of wedding planning, especially if you start early and come prepared.
I sat down with Crate & Barrel registering specialist Claudia Santos for a few insider tips on how to make the registering process simple, efficient and fun.
How early should a couple begin registering?
Typically couples can begin registering as soon as they're engaged. Usually this process begins around the nine to twelve month mark but can be done in as little as three months if you're pushed for time.
Which is better – registering online or in the store?
Santos says both have their advantages. Registering online is simple and can be done in the comforts of your own home while giving you access to an array of choices and colors that may not always appear in the store. Registering in person, however, gives the couple a concrete idea of exactly what they're getting.
"We recommend that couples do both," Santos said. "There are definitely advantages of registering online but when you visit a store in person you can touch and feel the product."
Pick out the essentials online but for more decorative pieces, like throw pillows and dinnerware, go visit the store.
What are a few registry essentials?
Dinnerware, flatware, linens, cookware, bakeware and kitchen gadgets are must-haves, Santos says. Envision what your day-to-day life will look like as a married couple and think of things for each room that you'll want. Having extra blankets around is never a bad thing and most couples will want a high grade mixer.
What are a few non-traditional items that are popping up on registries more often?
"Art," Santos says. "When people view your registry, they're getting an idea of who you are as a couple. Give them a taste of your personality and think of things that will help make your home your own."
Most couples have forgone registering for china and are instead leaning towards items that will get more daily usage, like luggage, a vacuum cleaner and decorative storage baskets.
How can couples keep from getting overwhelmed with the registry options out there?
Santos says that the best way to keep from getting stressed is to take the registry process a step at a time. Not everything has to be done in one day and sometimes it's best to start the process and then come back to it another day with a fresh mind.
Don't forget that lists can be your best friend; think of specific items on a room to room basis that you'll want for your new home.
With so many stores out there, how do you decide where to register?
Think of what fits your style and personality. Aim to register for items at a variety of price points to give guests a range to chose from. Register at one high-end retailer (Bloomingdales or Pottery Barn) as well as a more accessible department store (think Target, Macy's or Bed Bath & Beyond).
"We recommend registering at three places," Santos said. "Give your guests options but don't register at too many places or you'll lose track of what you're asking for."
A few of our favorite places to register:
Belk
Target
Crate & Barrel
Pottery Barn
Bloomingdales
Bed Bath & Beyond
Williams-Sonoma