Fall and winter 2014 wedding gown trends
We're hitting the runway today and looking at gown trends that are all the rage.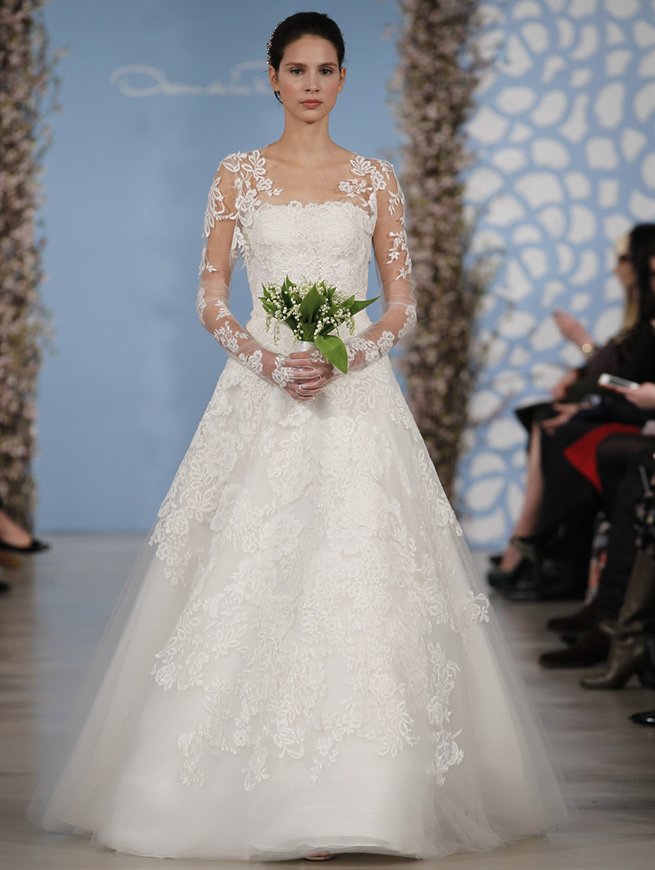 You'll find very few brides who argue that picking out a wedding dress isn't the best part of the planning process. It's romantic, fun, overwhelming and exciting all at the same time. After all, you're picking out the dress you'll wear on the most important day of your life!
As temperatures drop and seasons change, we're taking a look at wedding gown trends for Fall and Winter 2014 that are popping up on all the haute couture runways. Looking for inspiration to make the gown of your dreams become a reality? Check out these gorgeous looks below.
Low backs
Business in the front, party in the back. Whether it's embellished or sweet and simple, there's something sultry about a dipping back, perfect for brides looking to remain conservative but show some skin.
Galia Lahav
​
Long sleeves
Alexander McQueen creative director Sarah Burton knew what she was doing when she designed Princess Kate Middleton's wedding gown and the trend of long sleeves isn't going away anytime soon. Long sleeve gowns are perfect for weddings in cooler temperatures but they're also classic, elegant and sophisticated.
Monique Lhuillier
​
Off-white
If you're a non-conformist, wearing white on your wedding day may not be for you. You're not alone; nearly 10 years ago, Dita Von Teese made statement in a florescent purple custom-made gown by Vivienne Westwood. The trend is popping up again, as we're starting to see brides in blush pink and darker crèmes.
Vera Wang

High necklines
How gorgeous is this gown by St. Pucci? We're loving the trend of high necklines and it's a perfect look if you have a taller frame or broad shoulders as it feminizes and pulls the eyes towards your glowing, stunning face. Did someone say Grace Kelly?
St. Pucci