Fall Fashion Preview 2017
This fall, we're feeling inspired by bold patterns. Combine plaids, florals, and embroidery to create stunning looks that are far from boring—whether you're in the heart of uptown or having a field day in the countryside.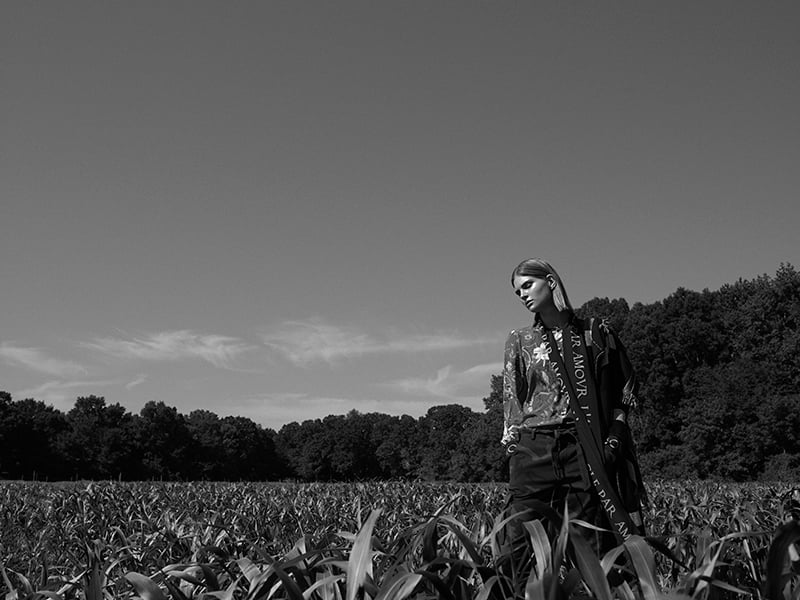 Photographs by CHRIS EDWARDS / Photography Assistant: MARC STOWE
Styled by ERICA HANKS / Styling Assistant: SARAH FARBER
Produced by JANE FIELDS and KATIE GATES
Hair and Makeup by CHELSEA KIMREY
Edited by ADAM RHEW
Top photo: Gucci Patchwork top,$1,600, Capitol, 704-366-0388; iro camouflage Pants, $585, Sloan, 704-338-1400; Holly Plaid Blouse, $298, Tory Burch, 704-366-6427
---
DemyLee turtleneck, $198, Poole Shop, 704-553-8868; Rebecca taylor willow bird top, $295, McKenzie Claire, 704-401-4838; Apiece apart Jumpsuit, $475, Poole Shop; Oscar de la renta earrings, $450, Neiman Marcus, 704-442-7900; rings, $50-$100, Boris & Natasha, 704-375-0079; hunter boots, $175, Nordstrom, 704-442-6000
---
Novis Rumnee coat, $2,450, Novis Gilford Sweater, $775, Novis Brodie Trousers, $1,090, Capitol; To Boot New York Boots, $450, Nordstrom
Click below to see more photos in the Fall Fashion Preview.
Rebecca Taylor Jumpsuit, $495, McKenzie Claire; Demylee Turtleneck, $198, Poole Shop; chloÉ clogs, $390, Poole Shop; cuff, $975, Boris & Natasha
---
Miss wrap dress, $255, Boem, 704-817-7009; etro jacket, $1,710, Neiman Marcus
Click below to see more photos in the Fall Fashion Preview.
Raquel Allegra dress, $675, Poole Shop; brigitte blouse, $198, Tory Burch; Oscar de la renta earrings, $490, Neiman Marcus; vintage belt, $20, Stash Pad, 980-224-7321
---
Floral print dress, $98, Boris & Natasha; milo flannel overshirt, $225, The Sporting Gent, 704-896-5600; slides, $45, Boris & Natasha