Featured Practice: Avance Care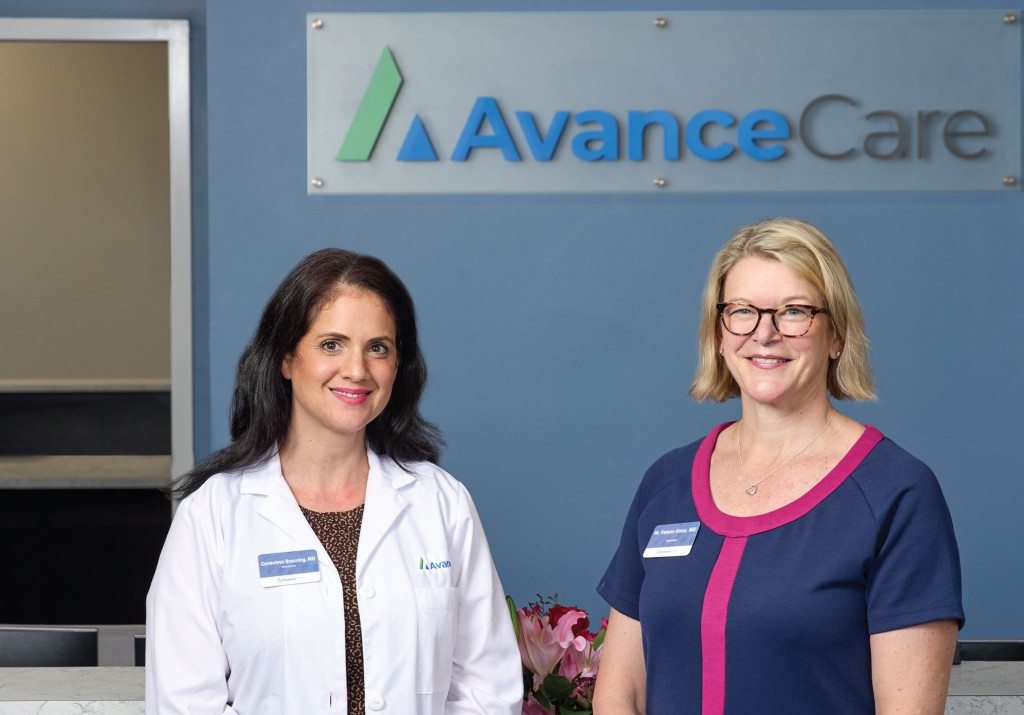 Genevieve Brauning, MD
Mary Faison Knox, MD
Avance Care SouthPark
5821 Fairview Road Suite 106
Charlotte, NC 28209
704-826-3550
avancecare.com/locations/charlotte-nc
Kristin Strange, MD
Dimitrios Hondros, MD
Avance Care Matthews
855 Sam Newell Road Suite 205
Matthews, NC 28105
980-432-1027
avancecare.com/locations/matthews-nc
Avance Care Matthews and Avance Care SouthPark offer comprehensive primary care services for the whole family. These practices are part of a growing number of independent physician-owned practices in the Avance Care network. Both locations provide preventive care, on-site immunizations, chronic care management, and women's health and work closely with an in-office behavioral health therapist and nutritionist. Lab and X-ray services are also available. This unique collaboration and range of services centralizes the needs of individual patients and their family members.
At the SouthPark practice, Drs. Brauning and Knox take a holistic approach incorporating food, exercise, sleep and stress management. "My philosophy is to get to know patients and listen carefully," Dr. Brauning says. "Understanding each patient's goals and meeting them where they are is very important." Dr. Knox adds, "To care for my patients, it is vital to know what they are passionate about and their daily motivations."
In Matthews, Drs. Hondros and Strange treat every patient like a family member. As a pediatrician, Dr. Strange listens closely to patients and their parents or guardians, and emphasizes in-person observation and examination to develop individualized care. "I want to bring back faith and trust in the physician-patient relationship, as well as in the overall practice and art of medicine," she says.
At Avance Care, "Our family is here to take care of your family! We are dedicated to the health and well-being of each of our team members. When a team is cared for, they provide the very best care. We are committed to providing the very best primary care you can get."