Featured Practice: Burrow & Welchel Orthodontics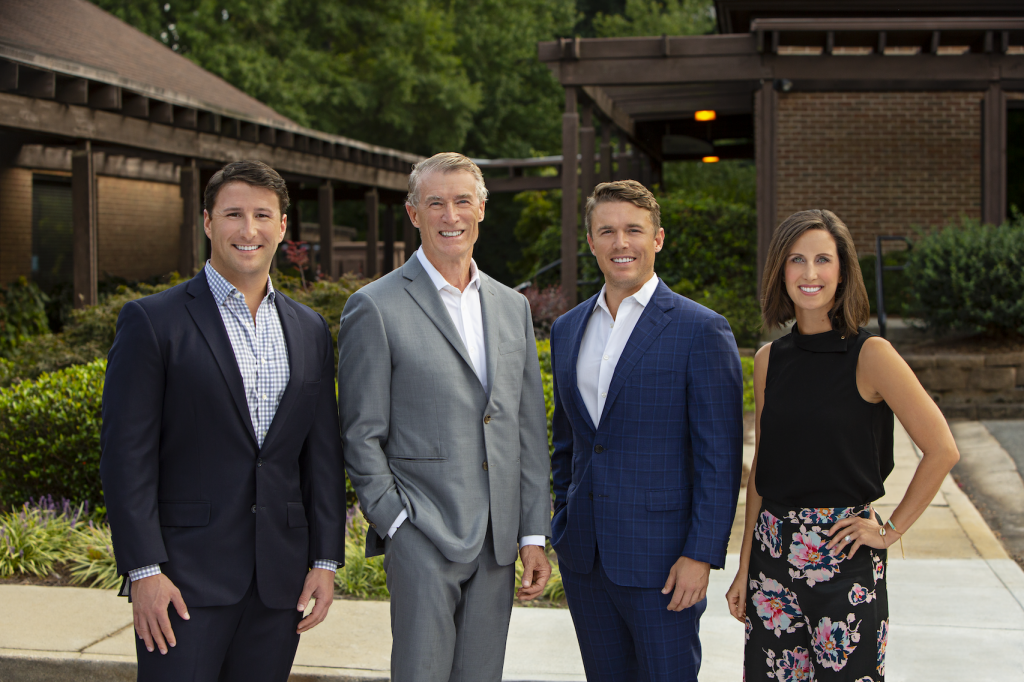 Samuel J. Burrow III, DDS, MS
Samuel J. Burrow IV, DMD, MS
Britney Bare Welchel, DMD, MS
Alexander J. Culp, DMD, MS
Eastover Medical Park
2711 Randolph Rd.
Ste. 600
Charlotte, NC 28207

Rock Hill
1033 Bayshore Dr.
Rock Hill, SC 29732
Huntersville
13605 Reese Blvd. W
Huntersville, NC 28078
Mountain Island
10214 Couloak Dr.
Ste. 101
Charlotte, NC 28216
704-334-7202
charlotteorthodontists.com
At Burrow and Welchel Orthodontics, your smile is their specialty! The team of highly trained and award-winning doctors have over 50 years of combined experience working with children, teens, and adults to create one-of-a-kind smiles in a comfortable and supportive environment. Recognized as the "Best in Charlotte," Dr. Samuel "Jack" Burrow III, Dr. Samuel "Sam" Burrow IV, Dr. Britney Bare Welchel,and the newest team member, Dr. Alex Culp, are uniquely positioned to provide excellent, personalized care and unrivaled services for each patient.
As a professor at UNC School of Dentistry for more than 20 years, Dr. Jack Burrow continues to stay up to date with the most current improvements and treatment options within the profession. In addition, each doctor has lectured at top universities, including UNC Chapel Hill, Harvard University, and Baylor University. All four doctors are board-certified by the American Board of Orthodontics, an accomplishment achieved by only a small percentage of orthodontists practicing nationally.
Burrow and Welchel Orthodontics differs from other practices by leveraging a "team" approach, integrating the expertise of all four highly respected orthodontists into custom treatment plans for every patient. After initial patient evaluations, the orthodontists come together to offer their perspective in treatment planning sessions, then collaborate on a team plan that provides the highest level of care for patients. The practice also stands apart because of the guarantees it offers. Each treatment comes with a 100 percent satisfaction guarantee as well as a Lifetime guarantee, which means if teeth shift for any reason (including not wearing your retainer!), the practice will fix it, no questions asked. This alone can double or even triple the value received.
The practice also offers complimentary consultations, interest free payment plans, and flexible appointment hours (7 a.m.-6 p.m. Monday-Saturday) to accommodate busy work, school, and family schedules.
High-quality service, patient convenience, and kindness are top priorities for the entire team at the practice. When patients visit Burrow and Welchel Orthodontics, they will walk away with a beautiful, confident smile and clearly understand why the practice was voted "Best Orthodontist" again!