Featured Practice: Burrow, Welchel, & Culp Orthodontics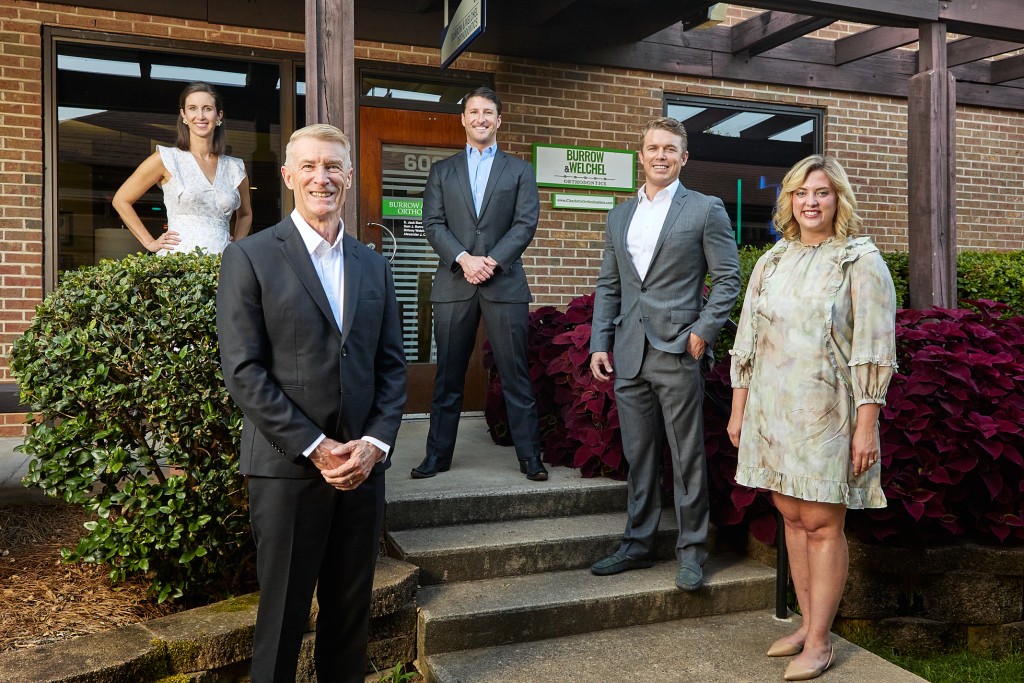 Samuel J. Burrow III, DDS, MS
Samuel J. Burrow IV, DMD, MS
Britney Welchel, DMD, MS
Alexander Culp, DMD, MS
Emily Knott, DMD, MS
Convenient Locations Across the Charlotte and Greater Charlotte Areas:
Myers Park/Eastover
Rock Hill
Fort Mill (Coming 2021)
Ballantyne (Coming 2022)
Huntersville
Mountain Island
Steele Creek
Gastonia
Mallard Creek/University
Waverly
704-334-7202
charlotteorthodontists.com
At Burrow, Welchel, & Culp Orthodontics, they have thought of everything when it comes to exceptional care, incredible patient experience, and convenience! When you go to the orthodontist, it's typical to expect a fantastic smile and friendly environment. The BWC Orthodontics team goes beyond that to create one-of-a-kind smiles in a comfortable and supportive environment, as they have for over 42 years.
With multiple locations, interest-free payment plans tailored to your budget, and early morning, evening, and weekend appointments, BWC Orthodontics provides an unmatched total patient experience, which starts with making it convenient for your life!
And what about after treatment is completed? The practice's Retainers for Life Program solves orthodontic problems of the past, such as broken or lost retainers. This program is made possible by 3D technology, which utilizes comfortable and impression-less digital scanning.
The team of exceptionally trained and award-winning doctors has over 70 years of combined experience working with children, teens, and adults. Recognized as the "Best in Charlotte," Drs. Jack Burrow, Sam Burrow, Britney Welchel, Alex Culp, and the newest team member, Dr. Emily Knott, are uniquely positioned to provide excellent, personalized care and unrivaled services for each patient.
All doctors are board-certified by the American Board of Orthodontics, an accomplishment achieved by a small percentage of orthodontists practicing nationally. In addition, each doctor has lectured at top academic institutions, including UNC Chapel Hill, Harvard University, and Medical University of South Carolina. Our orthodontists have also been appointed as orthodontic professors at both UNC and MUSC, which have the only two orthodontic specialty training programs in the Carolinas.
BWC Orthodontics differs from other practices by leveraging a "team" approach. After complimentary initial patient evaluations, the orthodontists come together to offer their perspectives in treatment planning sessions, then collaborate on a plan to provide the highest level of care for patients. The practice also offers a 100 percent satisfaction guarantee as well as a lifetime guarantee.
When patients visit Burrow, Welchel, & Culp Orthodontics, they walk away with a beautiful, confident smile and clearly understand why the practice has repeatedly been voted "Best Orthodontist"!