Find your dream dress in Charlotte
Ready to find your dream gown but unsure where to shop? Look no further.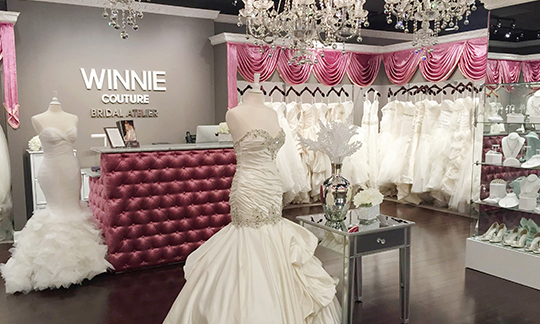 Sure, you know the location of every Target within a 25-mile radius and could spot an Anthropologie a mile away, but when it comes to finding a wedding dress, it's easy to find yourself unsure of where to start.
Shopping for a wedding gown is a once-in-a-lifetime experience. Fortunately, living in a thriving metropolis like Charlotte means there's a plethora of options right at your fingertips.
Check out the following boutiques when searching for your dream dress. Make sure to book appointments in advance and only bring two or three of your closest friends and family along, to keep from getting overwhelmed.
Anjolique Bridal
21500 Catawba Ave.
Cornelius
704-892-6450
Hayden Olivia
221 S. Tryon St.
Charlotte
704-333-0377
J. Majors
2400 Park Road
Charlotte
704-372-0082
Ladies of Lineage
1914 East Boulevard
Charlotte
704-547-4208
Nitsa's
​6700 Fairview Road
Charlotte
704-940-1999
NY Bride & Groom
4618 South Boulevard
Charlotte
704-529-6400
Poffie Girls
512 S. New Hope Road
Gastonia
704-866-0198
Winnie Couture
2909 Selwyn Ave.
Charlotte
704-496-9603