Food and drink events this weekend
Make time for these beer, bourbon, wine, barbecue, and cocktail events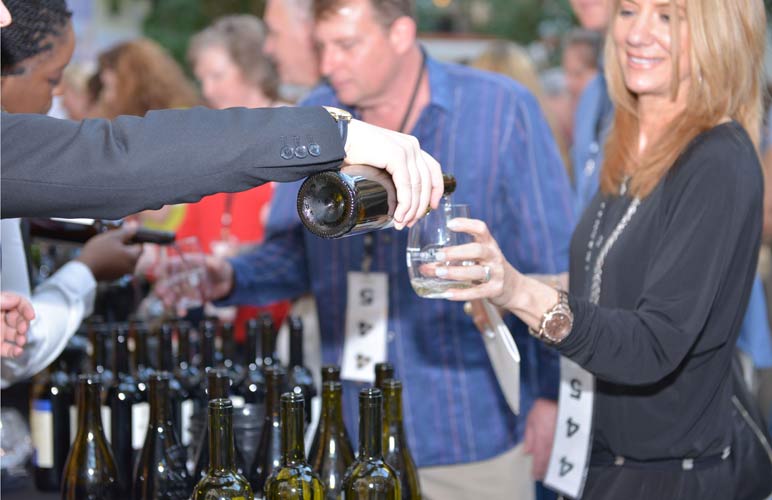 There's a lot going on in Charlotte this weekend for those of us who enjoy good food and good drinks. It's going to be hard to fit them all in, but here's what's happening on Saturday.
Beer, Bourbon, & BBQ Festival: Head to SouthPark for this event, which combines some of our favorite things. There will be live music, the titular food and drink, and a barbecue competition hosted by the North Carolina Barbecue Association. Find out more here.
Earl's Grocery Mixology Class: Get your summer cocktail on. Punch Room mixologist Bob Peters will teach you how to put an herbal twist in your glass for free, Saturday at 2:30 p.m. Just show up at Earl's Grocery.
Big Bottles and Blues: Gathered in Bank of America's Founders Hall will be wine lovers and bottles of wine from across the globe. From North Carolina, Antler Hill and Shelton Vineyards will be poured. Bring your cellphone to partake in a silent auction. Buy tickets here.
Sunday is Mother's Day, so check out our list of Mother's Day brunches here.
If you don't get enough this weekend, on Tuesday, May 12, Fahrenheit is bringing in a James Beard award-winning chef, Chef Marc Vetri, for a four-course pasta dinner promoting his new cookbook, Mastering Pasta. Dishes include ricotta ravioli and almond pesto bucatini. Tickets are $100, and include a signed book. Reservations required.
Find even more events, including the North Carolina Brewers and Music Festival, on our Dusk 'Til Dawn blog. Know of some events we missed? Let me know on Twitter: @kristenwile.