Former Wooden Vine Chef Opening Uptown Concept
Loft & Cellar will encompass three floors with chef's table, restaurant, and speakeasy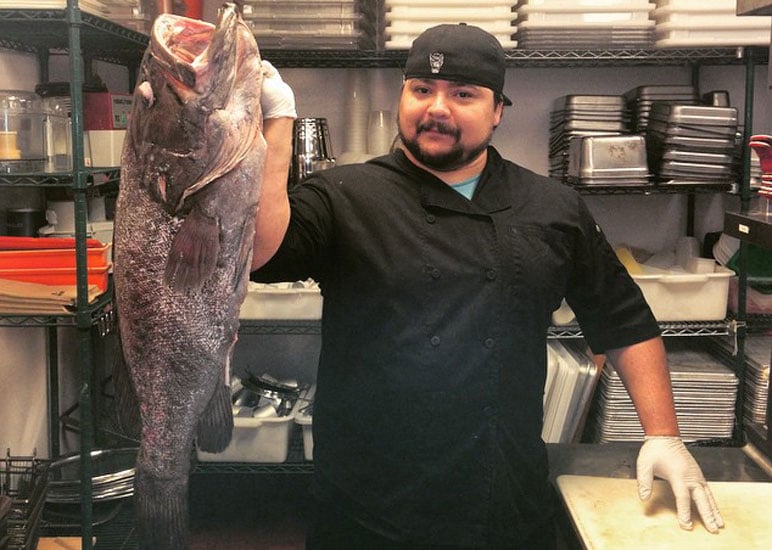 Former Wooden Vine Executive Chef Nicolas Daniels is planning to open a new concept in spring 2016. The restaurant will be called "Loft & Cellar," taking over a three-story building that used to be a nightclub at Fourth and Poplar streets. The bottom floor, Daniels says, will hold the kitchen and a chef's table. Restaurant seating will take up the ground level, and the upstairs will be home to a speakeasy-inspired bar.
In all, the space is 7,500 square feet. Daniels says he's used to working in larger restaurants, though, and, as he awaits permit approval, he is planning out Loft & Cellar's future.
The building has two separate entrances, one that will be used for the restaurant space and one for the bar area. Daniels' food will be tapas-style, much of which will take influence from Argentina, with heavily sauced meats chargrilled on an open fire. There will be influences from many other countries, too—a result of Daniels' travels and work in kitchens around the world. After growing up and cooking in Chile, Daniels worked in Madrid and Portugal, Greece, Italy, and Australia, as well as New York and Chicago, before moving to North Carolina.
"My mom called me one day and told me how much she missed me and I just thought about it for the next few days," Daniels recalls, "and decided I was going to quit my job and move back to North Carolina."
He tried Wilmington and Raleigh before moving to Charlotte to work at The Wooden Vine. When he decided he wanted to run a bigger kitchen, he left the uptown restaurant in October to start looking for a space. He had plans in South End that fell through before finding the white building overlooking Romare Bearden park.
The interior of Loft & Cellar will have exposed brick and chalkboards, colored with chalk drawings of cityscapes. The bottom floor's chef's tasting table will serve 16- and 18-course dinners, and Daniels plans to cook and plate the dishes in front of the guests. The ground floor restaurant will have a small bar, while the upstairs will have more of a lounge feel, with couches, live music four days a week, and classic, prohibition-style cocktails as well as cocktails from around the world. Expect specials of Pisco Sours, a classic drink in Chile.
And, of course, what might be my personal favorite touch: "I'm also a nerd, so I'm going to have an alcoholic version of butterbeer from Harry Potter," Daniels says.
There will be something special happening in the kitchen, too. After spending some time back on the line at Georges Brasserie, Daniels was reminded how tough it is to make a living as a chef. All of the kitchen staff will make a salary, including dishwashers, with full benefits.
"I ran my own kitchen for so long I kind of got jaded, and you forget what it's like being a line cook. Stepping back into those shoes for a few months, just seeing how basically a lot of them just live in poverty and have so much debt, they don't even get days off," he says. "They get vacation time, but they can't take it because they don't have money to go anywhere. That's when you get heavy turnover because people aren't happy and they have to get two jobs."
Daniels says he'll announce the kitchen staff when construction begins. Loft & Cellar's blueprints are with the city already, and when the plans are approved, construction can begin. If all goes smoothly, Daniels is hoping construction will begin in late January, and the restaurant will open in mid-April. Check back here later for more details.
Editor's note: An earlier version of this story said the restaurant will be in Fourth Ward. Loft & Cellar will be near border of Third and Fourth wards.