Friday find: eclectic orchid
These lovely jewels caught our eye and we knew you'd be head-over-heels for them, too!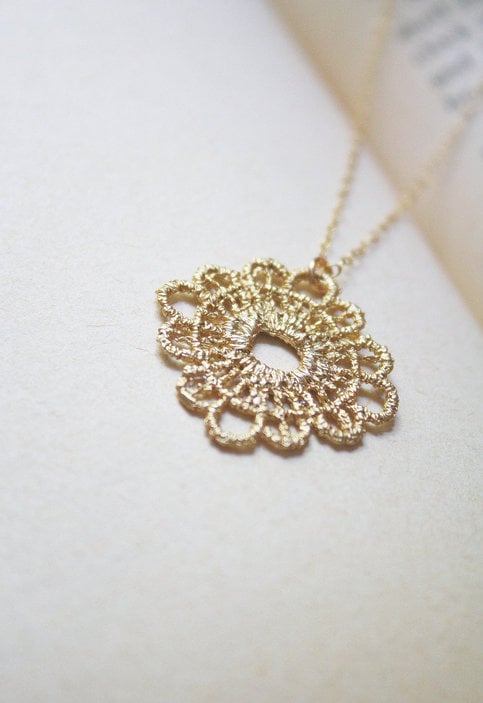 If you're engaged and approaching your wedding, there's a good chance you've already been showered with more gifts than you can count. It's one of the many perks of saying "I do!"
But getting wouldn't be the same if you weren't giving as well. Your bridesmaids, flower girl, mother (and even grandmother) as well as any readers or greeters should feel a little extra love on your big day for all of their support and time put in to making your wedding day perfect.
You don't have to spend a fortune, but a small token of your appreciation is always a welcomed gesture of class and kindness. In need of ideas? We're loving these jewels by eclectic orchid, designed and crafted by local artisan Marcy Bourgeois.
Where to find:
The Boulevard at South End
1440 S. Tryon Street
Charlotte
980-219-7526
Golden Doily charm – $28.50
Personalized banner – $28
Hand stamped initial – $27
Natural Wonder – $34