Friday Find: Laura James Jewelry
We're all about shopping locally and supporting North Carolina artisans. Check out these fab finds from Laura James Jewelry.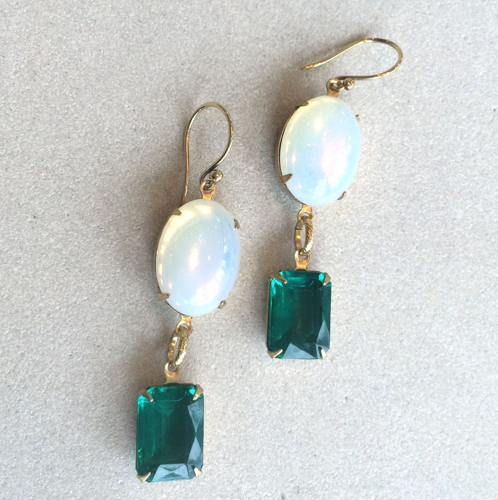 As a bride who's two weeks out from her own wedding, one of the most enjoyable aspects of prepping for my wedding day has been shopping for gifts for my attendants, sisters and mother. Sure, it sounds cliché but giving really is as fabulous as getting – especially when you live in a city full of some of the most unique and fantastic boutiques in the Southeast. Whether you're looking for your quirky sister or preppy best friend, there's a good chance you'll find the perfect gift in our wonderful city.
Today, I'm drooling over these jewels hand-crafted by Charlottean Laura James, a Mississippi native who's been using her love of nature, architecture and travel to craft one-of-a-kind jewels since the mid 2000s. Shop from her collection or have the talented artist incorporate your own design, monogram or symbol into a unique piece just for you.
Circle Handstamped Name Necklace // $177

Green Onyx Vintage Charm Bracelet // $82

Vintage Gold Rope Chain Bracelet // $96

Vintage Emerald Double Stone Earrings // $120

Vintage Gold Layering Necklace // $132

Call: 704-372-1267
Browse: www.laurajamesjewelry.com
Visit: 1419 East Boulevard Ste / Suite K
Ask: info@laurajamesjewelry.com