Friday Find: Swoozie's SouthPark hosts first annual Bridal Showcase
Ready to kick start your planning? Head over to Swoozie's for everything wedding!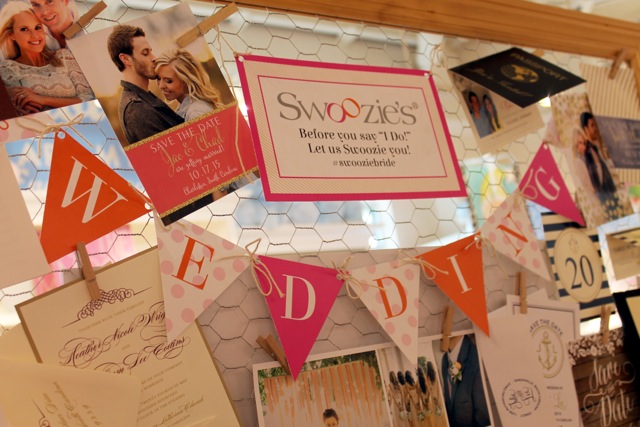 Sometimes a bride just needs a little kick to jumpstart the wedding planning process after an exciting engagement. It's easy to get overwhelmed and put tedious details on the back-burner only to realize they've slipped your mind a few weeks out from the big day.
If you're in need of inspiration, Swoozie's is hosting its first annual Bridal Showcase on Wednesday, Jan. 21, from 6-8 p.m. The showcase, held in partnership with Swoozie's sister company Beau-coup, will feature vendor meet-and-greets with some of Charlotte's bests, door prizes and customized wedding products.
Williams-Sonoma, Men's Warehouse, Blossom Shop and European Wax, among others, will be on hand at the event and the first 30 brides to register will receive bridal "Best Day Ever" canvas bags complete with a selfie stick (yes!), $75 worth of gift cards and other wedding-related goodies.
Grab your bridesmaids, mom, girlfriends or even your hubby-to-be and take advantage of Swoozie's Bridal Showcase. There's a chance you'll leave with stationary, shower and bachelorette party supplies, gifts for your wedding party and more.
The Atlanta-based gift retailer opened in Charlotte's SouthPark area in November. It's located at 4722 Sharon Road, suite G.
Visit swoozies.com/bridal-showcase-registration for more information.