Friday's Find: Bridal Fashion from The Limited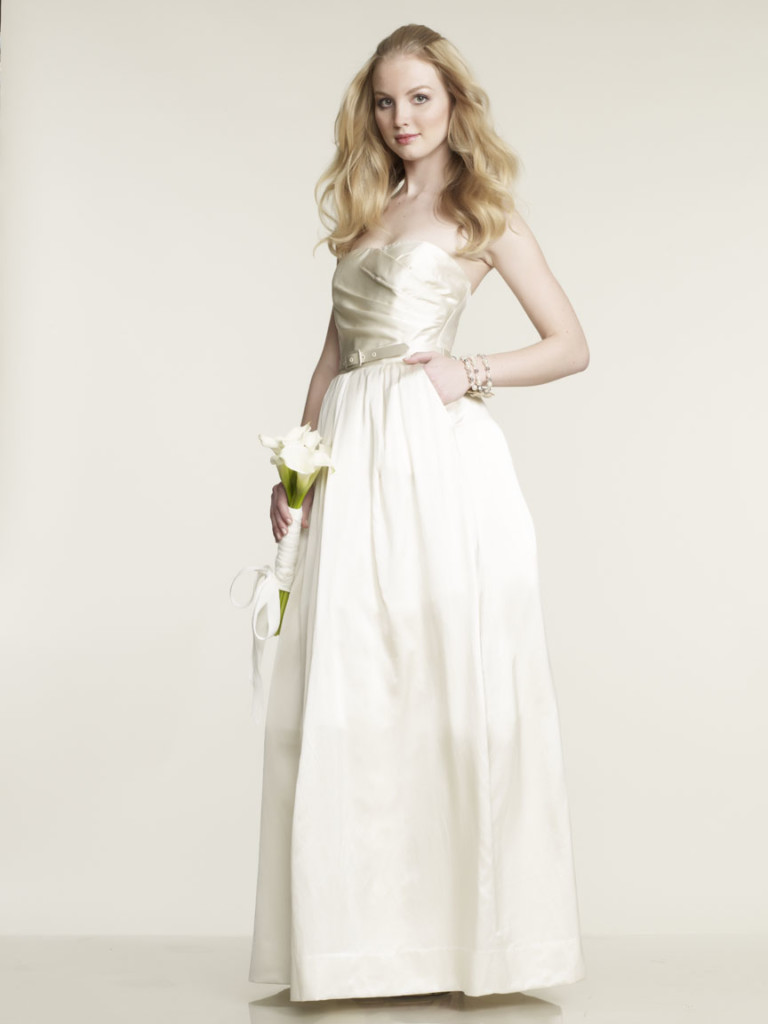 Retail bridal collections (that have been insanely affordable, too) are popping up left and right it seems. The latest–it launched this week–is from The Limited, the Weddings & Events collection.
The collection includes two wedding dress styles—the Romantic and the Elegant—made from pure silk cotton and a seriously attractive pricetag, $298. Both available for purchase online.
The event dresses for your 'maids are available online and in-stores and will only set your ladies back $89.50. (For that, they will looove you!) The ruffle front halter dress is available in Bright Poppy, Gothic, and Green Lagoon. The Draped Waist Tank Dress is available in Smog Grey, Dark Periwinkle and Turquoise.
Where are you finding other affordable dress options?