Friday's Find: Gillian Stevens Leather Collection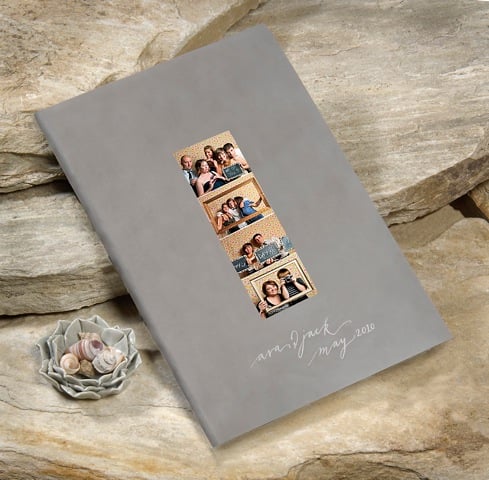 I have a confession. I have a bit of girlcrush. Her name is Gillian Stevens. She's incredibly talented, beyond down to earth, and is loads of fun. She also designs and creates truly gorgeous (and definitely unique) leather journals, guest books, passport covers, and photo albums. The leather she uses is so soft and gorgeous and the designs are simple, stylish, and modern.
Choose from an in-stock design—I'm partial to the leather notebook cover—pick a color from the thirteen leather color options, choose your font ,and then decide on your artwork design. Done.
Brides, you'll love the custom bridal suite where you'll get to design everything from your guest book to photo albums in a design and style that coordinates with your wedding theme, invitations, or colors.
Which Gillian Stevens Leather Collection item do you like the most? What other ideas do you have for your guest book?