Friday's Find: Home decor at Magenta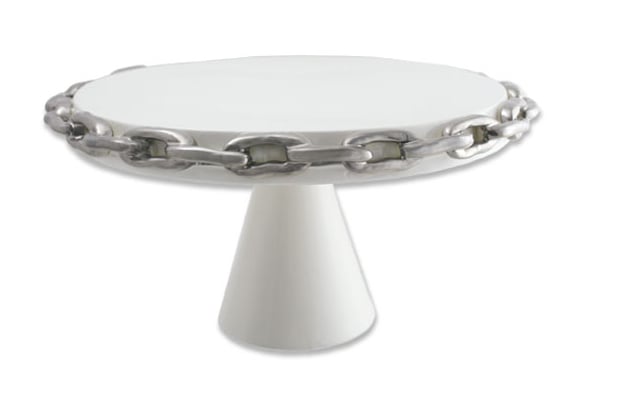 Who really needs to register for another piece of silver, a crystal punch bowl (are you really going to use that?), or china that you'll only use for holidays? The answer: you don't. Instead check out Magenta's home decor and tabletop collections, which are stylish and chic and won't collect dust in your cabinets either.
The usual suspects for wedding registry basics—sushi sets, vases, photo frames, nesting bowls, cake plates, serving platters—in everything but basic styles, shapes, and colors round out the Magenta collection. We love the studded napkin rings in bright colors of teal and green, leopard print coffee mugs, and appetizer serving dishes with words like nibble, dip, scoop, and taste. And if a cake plate with chain detailing or stacked lotus bowls in a vibrant hue suit your style, then adding most of the goods in Magenta's collection to your wedding registry should be on your to-do list before saying I do.
I strolled around the site and picked out some of my faves. What are some of yours?