Friday's Find: Madame Fortuna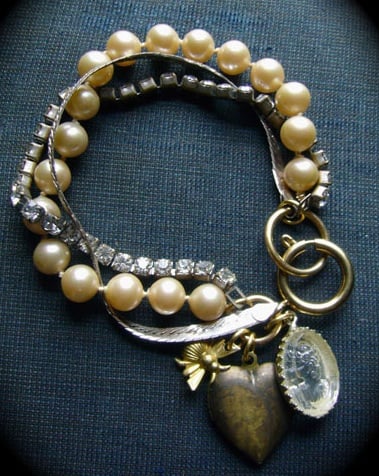 Want to thank your bridesmaids for hosting your engagement party and planning an unforgettable bachelorette party? Give your girls a Madame Fortuna custom-designed charm bracelet, and I promise she'll wear it every day.
Designer Allison Nowlin Ward (she's also a Southern belle) scours vintage, thrift and junk stores, flea markets, and estate sales for one-of-a-kind charms, buttons, earrings, chains—any item that tickles her fancy—and uses them to create fabulous fob bracelets and charm bracelets that are stylish.
Each one will scream vintage but with a modern touch and are created with items unique to each person. Tell her all about your maid of honor—what she likes and what her friendship means to you—and Ward will create a custom bracelet that will more than say "thank you" for being there to share your day.
Bracelets start at $100, email info@madamefortuna.com for more information.