Friday's Find: Star House Wedding Cake Toppers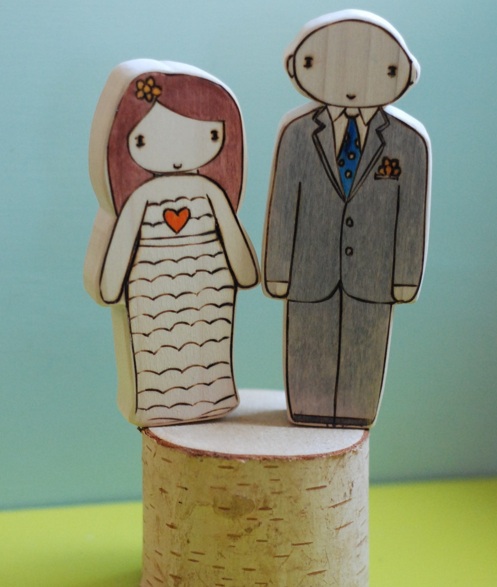 Star House wooden cake toppers are quite possibly the cutest (non-tacky) I have ever seen. Here's how it works: Send photos of the two of you (be sure to note any height differences) along with any ideas, links to your favorite type of clothing, images of your bridal gown, etc. You'll receive two sketches to choose from—or tweak—and choose your favorite design. Three weeks later, your adorable mini-me-looking cake toppers arrive via mail so you can ooh and aww at their cuteness … and your guests can, too.
Standing between 4" and 6 1/2" tall and about 2" wide and priced between $125 and $150. Personalize even further by adding your pet or personalized stump with initials, names, or wedding date.