Friday's Find: Tux and Tulle Neckties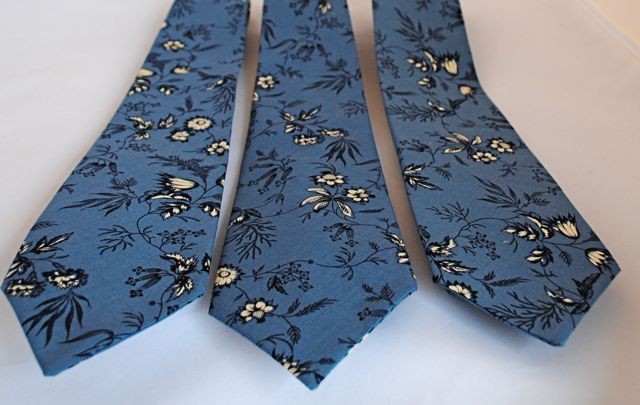 Etsy.com is a wonderful world of creativity, design, and pretty (affordable!) things. And, really, who doesn't like pretty things?
If you're looking for anything wedding related (and I mean everything—from customized shot glasses, handmade place cards, unique cake toppers, signs for your wedding, bouquets made of brooches, wedding gowns, custom bridesmaid dresses, gifts, and favors … I could go on) add the etsy weddings section to your click list—it's quite the world of wedding goodies. It can also be quite overwhelming; there's a lot to be seen, so pour a cup of coffee and make sure to get a comfy seat before you browse.
I thought it might be time to show the gentlemen a little more love on the Bride+Groom blog and found just the thing: etsy seller Tux and Tulle neckties.The vintage prints are playful yet classic, the prices are just right (starting at $18 each), and if you can't find exactly what you're looking for to match your color scheme, they will create a custom print or design. The cotton ties start at $18 (that's what I call budget friendly) and their new elegance line (made of dupioni silk) starts at $22.
Here's a few more of their styles that I can't wait to see in someone's wedding photos.
Have an etsy wedding seller you love? Tell us about it!