From North Carolina to Sundance: "Finders Keepers"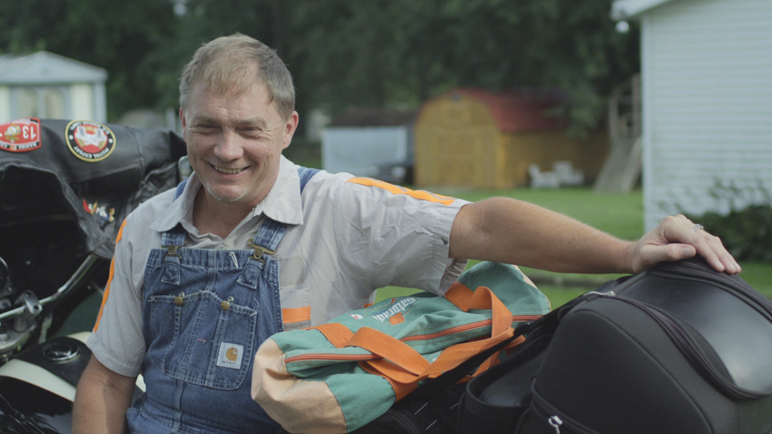 EIGHT YEARS AGO, two North Carolina men made national headlines because of an unusual custody dispute. It started with an auction of items inside a storage unit in Maiden, a small town west of Lake Norman. Shannon Whisnant opened up a barbecue smoker and found something odd: John Wood's severed leg, kept after a plane crash forced its amputation. Wood wanted his leg back; Whisnant refused. Shortly after the incident was first reported, documentary filmmakers began recording the dispute. The result was Finders Keepers, a film that debuted at the Sundance Film Festival this winter and was acquired by indie film company The Orchard. The film's Charlotte-based co-producer, Tim Grant, discusses the road to Sundance.
Is there something about this film that's particularly Southern?
I've only ever lived in the South, so I don't have a great perspective on what is Southern and what is not. I guess my idea of that would be winning people over with some kind of charm. That's definitely a major element of the characters in the film. They're both incredibly smart guys. I think they almost always lean on their charm rather than their intellect.
You're originally from Brevard, the same North Carolina mountain town where John Wood lives. Since most of the crew came from outside the state, did you feel a certain responsibility to protect the subjects?
I grew up with guys like this. I feel incredibly comfortable, and I enjoy my time with them. So we can make small talk all day long while the camera lens is being changed or the director's going over notes.
Besides the industry parties, is there one story from attending the Sundance Film Festival that has stayed with you?
We were on the side of the theater, watching the end [of our film]. The first two [viewers] walked out, one of them said to the other, "That was f—ing hilarious." That's meaningful, that honest reaction. That guy thought it was funny; others were crying. It's nice to know the film can pull both of those things out of people.
And it carried over across all the screenings?
We sold out all five of our screenings. … I knew, [even] if we had the worst camera in the world, that people would get a kick out of watching John and Shannon. That maybe goes back to the Southern charm thing we were talking about. These guys are great at telling stories and grabbing your ear, making you listen. They have these crazy circumstances, but maybe it's because [of] the people that they are. Maybe that's what creates these circumstances.
So what's next?
We're taking the film to South by Southwest on March 12. Otherwise, it's up to The Orchard to see where it screens later this year.