From the Executive Editor: Characters of the City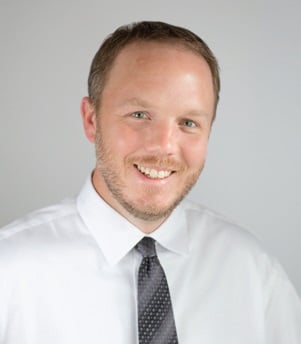 A FEW DOORS down from where I live, a man whose name I dare not ask wears black jeans and black boots and black shirts and a black cowboy hat, and in his front window, there's what appears to be a dark cutout of someone holding a knife high in the air to stab someone else. One day I saw this man in his front yard holding a real longhorn from a real steer.
A few doors down from him is a cheery couple in their 30s who recently restored their old home, and when I walk past, they're usually in their front porch swing holding their newborn baby, smiling and waving at this wonderful life.
Nearby is a man in his 50s with tomato plants in his front yard and chickens in the back. Across the street the folks have palm trees and a tiki bar set up outside. Next to that is a home that's buried among trees where an elderly woman lives, and she sometimes comes out to start her truck just to keep it warm. Then there's Vincent directly across from me, a fit and friendly fellow and maybe the most popular guy on the block. He has a sticker that reads 200.9—as in miles run in a race, I guess—on his SUV, and as of this writing four sets of sneakers lined up neatly on his front porch.
In the condo building next door are two Jasons. One has a mountain bike and a constant urge to restore some old piece of furniture, the other works for a beer company and sometimes leaves a six-pack on my porch for no reason in particular.
On nice days, I'll walk to work. It's a little more than three miles each way from Plaza Midwood to South End. And on the route I can step through parts of four or five neighborhoods—Elizabeth, Cherry, a ward or two uptown, Dilworth. The morning walks are full of hope and car horns as the city wakes up for work: the construction workers getting off the bus at Central Avenue, the culinary students at CPCC crossing Kings Drive, a duck I found one day near the greenway, and the new chalkboard artwork alongside the Lynx Blue Line that reads, "Before I Die I Want To …"—a sentence people finish with everything from, "Travel the world," to, "Tell my cousin I have feelings for him."
All this to say it makes me laugh when people from Raleigh say Charlotte has no character. Here's a quote from a Raleigh alt-weekly story comparing the cities earlier this year: "Music, craft beer, art, entrepreneurs, startups; we've got it covered. (Sorry, Charlotte. But don't worry; you have us beat on lawyers, banks and corporate headquarters.)" For such a creative town, Raleigh, you could come up with a better way to burn us.
We asked one of Raleigh's best writers, Scott Huler, to open this Charlotte vs. Raleigh issue and rise above the noise. His superb essay, which you can read here, is filled with great lines, but my favorite is this simple one: "Unless you live in a city, you can't really know anything about it anyhow."
Scott knows how to find the pulse of a place as well as anyone. He's working on a book in which he follows in the footsteps of John Lawson, a European explorer and writer who trekked through the interior of the Carolinas in the 1700s. Scott is walking, in sections, from what is now Charleston, up through central South Carolina to Charlotte, then over to Durham and Raleigh and on to Bath, North Carolina's first town.
Scott reached Charlotte in June. A few mornings later, he asked me to help him on his next leg: He would drive to Concord, park, and then I'd drive him back to Charlotte, where he'd get out and walk the 25 or so miles back to his car.
After lunch on a sweltering day, I dropped him off at Trade and Tryon streets. He hopped out of my truck, shook my hand, and pointed north. Before he started walking, though, he paused and looked up in awe at the tallest buildings in the city. It was a neat scene: a man in dusty hiking shoes, a bright yellow shirt, sunglasses, a backpack, and a floppy hat standing among people in suits, just another odd character on the streets of Charlotte.
Michael Graff
---
This article appears in the September 2015 issue of Charlotte Magazine
Did you like what you read here? Subscribe to Charlotte Magazine »
---