Fun fall wedding favors
Happy fall! It's everyone's favorite season and we're celebrating with fall-inspired wedding favors.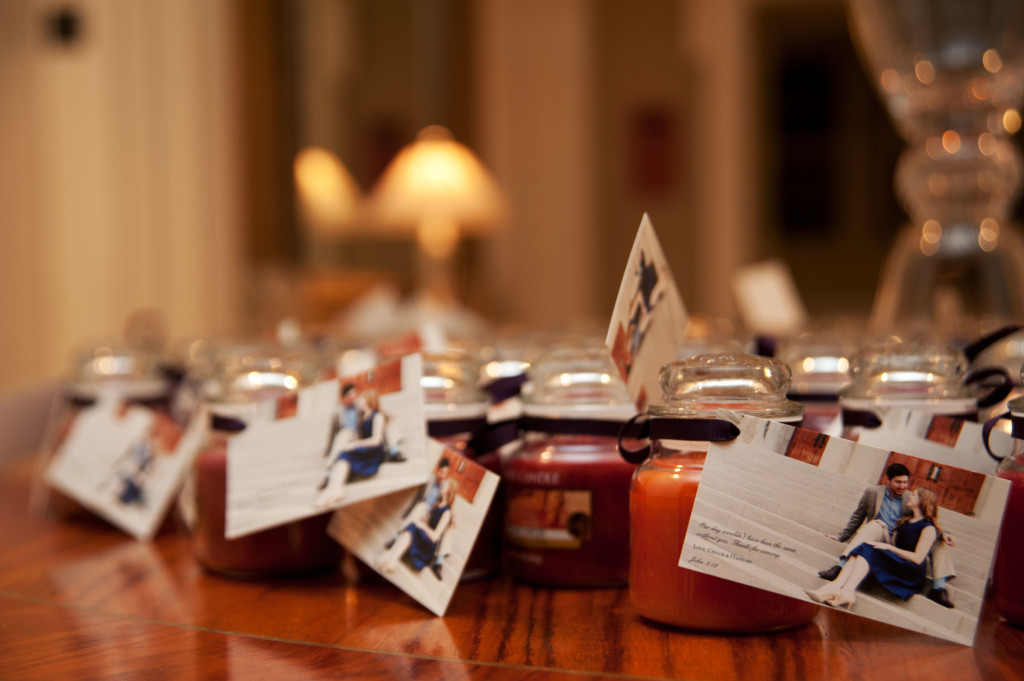 No matter how cliché, we love a warm Pumpkin Spice Latte. Not to mention fresh apple pie, harvest-scented Yankee Candles, and ankle boots. Yes, it's finally that fabulous time of the year – fall.
If you're in the process of planning a fall wedding, by now major decisions such as the venue, menu, dress and color scheme have been set (if not, what are you waiting for?!)
But one of the last decisions some couples make is picking out wedding favors for guests.
Favors are such a fun chance to get to show some personality as a couple – or at least send your friends home with a sweet reminder of the night.
Looking for inspiration for fall favors? You're in the right place.
Mini caramel apples
Maple syrup
Honey
Mini pumpkins or gourds
Smores kits
Pumpkin pie bars
Cranberry autumn tea
Apple butter
Hard cider
Mini fall-scented candles