Gantt, Bechtler Partner to Bring Art to Public Spaces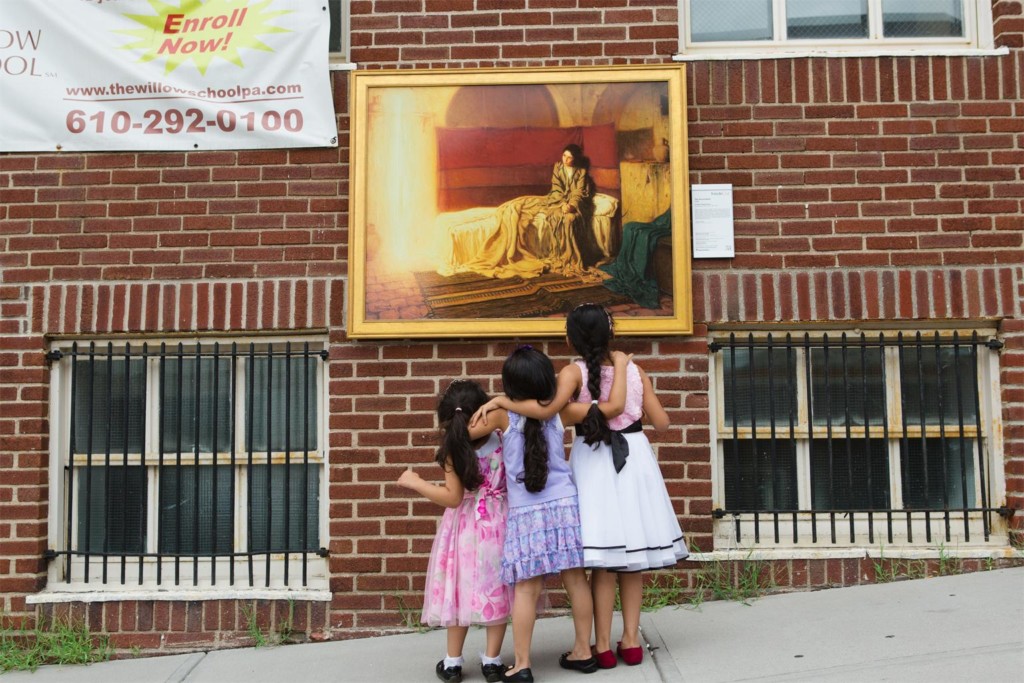 THIS SPRING, 60 pieces of art from museums will be scattered across public spaces in Charlotte as part of a program called "Inside|Out." This Knight Foundation-aided project features reproductions of works in the collections of the Bechtler Museum of Modern Art and the Harvey B. Gantt Center for African-American Arts + Culture. The first installment arrives in April and lasts through July. The second, a fall rendition, features 80 works and takes place from September through December.
The point of the project is to act as both a public exhibition and an outreach program for these institutions. The program actually started in Detroit eight years ago, as the Detroit Institute of the Arts held the original version. Since, Akron, Ohio, Philadelphia, and other spots have followed. Walking tours, community talks, and live music are part of the festivities in Charlotte. Inside|Out Charlotte is currently calling for local officials and representatives from communities to express their interest. A selected community receives five to eight of the pieces of art, all within a bike-ride or trot.
The museums themselves install the works in these spots. And the sites are promoted on the Charlotte program's website, Instagram, Facebook, and Twitter accounts.