Get In Where You Fit In At These DNC Week Events—Sept. 1-6
A select list of public events taking place at and around the Democratic National Convention in Charlotte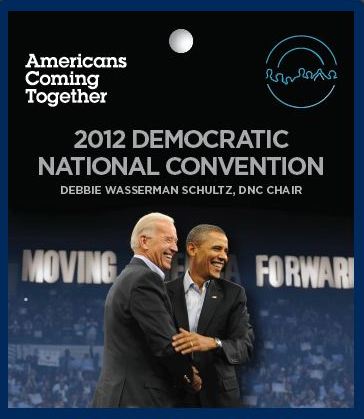 The number of events scheduled to take place in Charlotte during the week of the Democratic National Convention should surpass 1,000. Yes, there will be hundreds of breakfast events, luncheons, seminars, forums, cocktail mixers, dinner parties, concerts, convention viewing parties, after-parties, and more. The majority of these events are being put on by large corporations, nonprofit organizations, political groups, state Democratic parties and associations, entertainment firms, and advocacy groups.
As a result, most of the DNC Week events are private, invitation-only—including many of the celebrity-hosted parties. But, fortunately for you, I've compiled this list of events that are either open to the public or that you're likely to be able to get on the guest list. By no means is this intended to be an exhaustive list—but you should find a great variety here. FYI, events are quickly selling out.
Click here for a list of non-DNC Labor Day weekend events.
Saturday, September 1
The American Presidential Experience (through September 8)
As the largest traveling exhibition of U.S. presidential icons, this nonpartisan educational exhibit features more than 35 exhibits and dozens of artifacts, where guests can climb aboard Air Force One, sit in the full-sized Oval Office replica, sign a bill into law, and have their photo taken sitting behind the replica Presidents' Resolute desk. 10 a.m.-8 p.m. daily (special hours September 6, open until midnight). $7.95 to $14.95. Uptown, 407 W. Third St., presidentialexperience.com.
Experience SC Festival
The Palmetto State introduces itself to DNC visitors with this inaugural festival, featuring live entertainment and regional cuisine. The Carolina Green Market Place will sell local produce and handmade crafts, and the Literary Corner will showcase South Carolina authors. 4-9:30 p.m. Free. Old Town (downtown), 116 E. Main St., Rock Hill, SC, onlyinoldtown.com.
Sunday, September 2
It's Just Brunch: The DNC Edition
Enjoy brunch, southern hospitality, and a great crowd at one of Charlotte's most popular new restaurants. An al a carte menu will be served. Music by DJ 06. Presented by Digital Divas. 10 a.m.-4 p.m. Free admission. Delta's Restaurant, 525 N. Tryon St., digitaldivasevents.com.
Social Politics: The Day Party
Guests include Democratic strategist Jamal Simmons, Alan Williams, and Charlotte Mayor Pro Tem Patrick Cannon. Music by DJ Flemingo, DJ Shogun, and DJ Big Cutz, plus a live performance by the Uptown Swagga Band. Food and drink specials will be served. Presented by Talk of the Town, Moxie Society, and LK & R&R Productions. 1-7 p.m. $15-$25. Fox and Hound, 330 N. Tryon St., dnckickoff2012.eventbrite.com.
National Women's Political Caucus Welcome Reception
NWPC will celebrate women's roles at the Democratic National Convention and raise funds for activities that strengthen the work of NWPC to support women candidates and awareness for women's issues. Featured guests include Governor Beverly Perdue, Secretary of State Elaine Marshall, Ellie Smeal, president of the Feminist Majority Foundation, and Terry O'Neill, president of the National Organization for Women. Registration fee includes heavy hors d'oeuvres, wine, beer, and soft drinks. 2-4 p.m. $75. RiRa Irish Pub, 208 N. Tryon St., nwpc.org.
Respect My Vote Town Hall with BET
As part of its 2012 Respect My Vote campaign, the Hip Hop Caucus is presenting this town hall event in conjunction with Black Entertainment Television, which will air portions of the event on 106 & Park and a two-part election special. The panel will include leaders of democracy and civil rights issues along with celebrity guests. Doors open 2-5 p.m. Free; RSVP, seating is limited. Charlotte School of Law, 2145 Suttle Ave., respectmyvote.com/bet.
Charlotte714
More than forty Charlotte-area churches and faith-based organizations come together for this day of prayer, worship, and unity before the start of the Democratic National Convention. Musical guests include John Waller and Big Daddy Weave. Gates open 2 p.m.; event begins 3 p.m. Free; tickets required. Verizon Wireless Amphitheatre, 707 Pavilion Blvd., charlotte714.com.
Prayers for Children: A Call to Action
This nonpartisan interfaith worship service seeks prayer for children in need, with keynote speaker Marian Wright Edelman, founder and president of Children's Defense Fund. The service will feature an interfaith children's choir, drum group, and children's story. Sponsored by Freedom School Partners, Mecklenburg Ministries, and Council for Children's Rights, and supported by the Charlotte in 2012 Convention Host Committee. 3 p.m. Pritchard Memorial Baptist Church, 1117 South Blvd., meckmin.org.
Unity Through Community: LGBT Welcome Event
The Charlotte LGBT community parties with LGBT and straight allied guests at this catered cocktail party. 8 p.m.-2 a.m. Tickets start at $25. North Carolina Dance Theatre, 701 N. Tryon St., unitycharlotte2012.com.
Friends of Fifty Gala Concert
The Friends of Fifty Committee will recognize members of the Congressional Black Caucus and North Carolina civil rights leaders. The evening will be hosted by actor and author Hill Harper and feature entertainment by a national recording artist. 6 p.m. champagne VIP reception; 8 p.m. general admission. $75 and up. Knight Theater, 430 N. Tryon St., friendsof50.org.
Click "Next" to see more events.
Monday, September 3
CarolinaFest 2012
The Charlotte in 2012 Convention Host Committee is putting on this Labor Day festival, complete with a parade, live music, kids activities, food, local vendors, and more. National recording artists James Taylor, Jeff Bridges and the Abiders, and Janelle Monáe will perform, as well as Carolinas and regional artists The Blue Dogs, Chairmen of the Board, NGP Music Group, Simplified, and West End Mambo. Opening ceremonies featuring the Johnson C. Smith University marching band kick off at noon, with Anthony Hamilton singing the national anthem. Several nearby museums will offer free or discounted admission. 10 a.m.-6 p.m. Free. Uptown, Tryon Street from Stonewall to Trade streets, carolinafest2012.com.
GO CLT Welcome Reception
After CarolinaFest concludes, GO CLT hosts this welcome reception for young professionals and Charlotte's future leaders. There will be drink specials, a special DNC menu, live jazz by Paul Whitley, and more. 6-9 p.m. Donations accepted, to support the Charlotte in 2012 Convention Host Committee. Delta's Restaurant, 525 N. Tryon St., charlottein2012.com/goclt.
The Echo Foundation's 15th Annual Awards Gala
This prestigious event will feature General Wesley Clark, and honor local civic leaders Jim and Mary Lou Babb. An integral part of the foundation's 2012 Election Year Series titled, "We the People. The Voices and Vision of Democracy," the program starts at 6 p.m. in the Knight Theater (430 S. Tryon St.), followed by a gala reception and exhibit opening of One America, One American at The Charlotte Observer (600 S. Tryon St). $250. echofoundation.org.
Resurrection—A Forum on Sustainable Fashion
At least eight local designers who are on the forefront of the sustainable fashion movement will display their work during this runway fashion show featuring 40 models. There will also be a Q&A session moderated by Mike Watson, professor of fashion marketing and management at The Art Institute. Attendees will also be able to purchase garments from many of the designers with assistance from professional stylists. Hosted by The PPL, and produced by Shawn Gentry of Watusi Creative. 7-9 p.m. Free; limited tickets available. Packard Place, 222 N. Church St., resurrectionfashion.eventbrite.com.
Charlotte Kick-off Party
National Journal and The Atlantic invite you to get the DNC started at this welcome to Charlotte celebration featuring local BBQ and a live performance by The New Familiars. 8:30-11 p.m. Free. McColl Center for Visual Art, 721 N. Tryon St., njatlantickickoff.eventbrite.com.
Votes & Notes
Enjoy live music by leading Charlotte jazz band 5th and York, while socializing with a mature, professional crowd. Bring your appetite to choose from the food and drink menus at this hip pizza restaurant and bar. Presented by Eddietainment. 9 p.m.-2 a.m. Vapiano, 201 S. Tryon St., eddietainment.com.
Tuesday, September 4
2012 DNC Golf Classic
The First Tee of Washington, D.C. is giving you the opportunity to play 18 holes of golf with your favorite Congressmen, while raising funds for this nonprofit organization. Festivities begin with breakfast and ends with a 19th Hole Reception. 8 a.m. $1,250 and up. Charlotte Country Club, 2465 Mecklenburg Ave., thefirstteedc.org.
IMPACT Film Festival: Where Film Crosses the Aisle (through September 6)
Enjoy three days of politically and socially conscious film screenings, including The Invisible War, Hunger Hits Home, and Butter. Presented by the IMPACT Arts + Film Fund. Begins 10 a.m. daily. Free. Mez and EpiCentre Theaters, 210 E. Trade St., eventfarm.com/ImpactFilmFestivalDNC.
A Party Two Decades in the Making
The Democratic Party of Arkansas will honor President Bill Clinton, who will be in attendance, on the 20th anniversary of his nomination, with special guest will.i.am of The Black Eyed Peas. 5 p.m. $150. The Westin Charlotte, 601 S. College St., clintonevent.eventbrite.com.
Politics and Pints
The Washington Post is organizing this event, focusing on political, news, and pop culture trivia. Chris Cillizza, managing editor of digital politics coverage for The Post, will serve as quizmaster. 6 p.m. Free. Rí Rá Irish Pub, 208 N. Tryon St. washingtonpost.com.
Arts Jam @ DNC
Americans for the Arts Action Fund partners with The Recording Academy, U.S. Conference of Mayors, and the National Association of Music Merchants to celebrate the arts and arts education with an intimate concert performance featuring national recording artists and benefiting nonprofit organization Americans for the Arts. Limited tickets are available. VIP cocktail hour begins at 9 p.m., concert begins at 11 p.m. McGlohon Theater at Spirit Square, 345 N. College St., artsactionfund.org/artsjamdnc.
One World Comedy Jam
It's sure to be a hilarious night, featuring live standup by comedians D.L. Hughley, Tommy Davidson, and Aries Spears. A portion of proceeds will be donated to the Obama 2012 reelection campaign and Democratic National Convention. 9 p.m. $85-$150. Belk Theater, 130 N. Tryon St., oneworldcomedyjam.com.
Occupy the Vote After-Caucus Celebration
Exercise your right to party, and mingle with Charlotte's business and community leaders. Music by DJ Moe. Presented by the Urban League of Central Carolinas and Wealth Builders Center for Financial Empowerment. 9:30 p.m. $20. Caviar Nightlife, 300 E. Stonewall St., via.me/-4c4rbi2, caviarnightlife.com.
Click "Next" to see more events.
Wednesday, September 5
Kids' Health Goes Gold
The producers of the Teen Choice Awards present this exclusive opportunity to get up-close with 2012 U.S. Olympic gymnastics, swimming, and soccer gold medalists, including four of the "Fierce Five" gymnasts, Gabrielle Douglas, McKayla Maroney, Aly Raisman, and Jordyn Wieber; swimming world-record holders Rebecca Soni and Dana Vollmer; and soccer superstars Lauren Cheney and Abby Wambach. Following a brief presentation on children's health and wellness by the athletes and physician experts from Carolinas HealthCare System, guests will enjoy either breakfast or lunch with the Olympic champions, and have the opportunity to get autographs and their photographs taken with the athletes. A percentage of ticket sales will benefit CHS' Levine Children's Hospital, Project L.I.F.T., and Cookies for Kids' Cancer. Purchase VIP tickets to one of two sessions: 8-11 a.m. or 1-4 p.m. $150. Foundation for the Carolinas, 220 N. Tryon St., kidshealthgoesgold.eventbrite.com.
Rock the Vote Road Trip
The #RTVRoadtrip bus is stopping at Charlotte's largest university for a day of live music from Music City Soundtrack and Rockie Fresh, voter registration, and plenty of interactive activities. 10 a.m.-3 p.m. Free. UNC Charlotte, 9210 University Blvd., live.rockthevote.com/page/event/detail/voterregistrationcampus/wsc.
Forum on American Competitiveness
This forum will provide public policy, academic, and business commentary on how America can remain competitive, featuring Harvard Business School's business strategist Michael Porter, former presidential advisor David Gergen, former Secretary of State Madeleine Albright, and famed biographer and Aspen Institute President and CEO Walter Isaacson. 2-4:30 p.m. Free. Wells Fargo Auditorium, 420 S. Tryon St., signup4.net/public/ap.aspx?EID=DNCP10E&OID=50.
Victory: Fundraising Event and Rising Star Awards Reception
Charlotte's Young and Powerful for Obama hosts this fundraising event that will also honor trailblazers and rising stars. Meet and greet change agents, celebrities, public servants, and Obama supporters. 6 p.m. $44 donation to Obama for America campaign; RSVP. Dressler's Restaurant, 1100 Metropolitan Ave., youngandpowerful.org.
UndocuNation: A Night of Art, Activism and Immigrant Rights
The Center for New Community and CultureStrike present this event to celebrate the artists who have given their labor of love to immigrant rights and the cause of fighting against fear and bigotry. Artists performing include: Jasiri X, Laila Nur, Kendrea Mekkah, Sacrificial Poets, filmmaker Josh Davis, and Los Rakas. Doors open 6 p.m.; show starts 8 p.m. Free; all ages welcomed. Neighborhood Theatre, 511 E. 36th St., neighborhoodtheatre.com.
Rock the Vote Featuring Foo Fighters
The legendary band will play a rare intimate club show to benefit Rock the Vote and celebrate the power of young voters during the Democratic National Convention. 9 p.m. $50. The Fillmore Charlotte, 1000 NC Music Factory Blvd., livenation.com.
DNC Let's Stay Together Party
After closing gavel of the Wednesday night convention proceedings, make your way over to this southern-influenced hotbed of activity less than two blocks from the arena, featuring music by Bobby & the Aristocats. Food stations and cash bars will be serving. 10:30 p.m. $30. Sweet Home AlObama (Grace Event Center), 219 S. Brevard St., dncletsstaytogether.eventbrite.com.
Thursday, September 6
The President's Nomination Acceptance
More than 74,000 people will fill the stadium, and tens of millions more in television audiences around the world will watch as Vice President Joe Biden and President Barack Obama speak live from Charlotte and officially accept the Democratic Party's nomination for 2012. The afternoon and evening program will feature entertainment by several performers, including Foo Fighters, Mary J. Blige, Earth, Wind and Fire, James Taylor, Delta Rae, Inspire the Fire, and Marc Anthony, who will sing the national anthem. President Obama, who will speak last, isn't expected to take the stage until around 10 p.m. Gates open 1 p.m. to allow plenty of time to get through traffic, parking, and security checkpoints. You might still be able to get one of any remaining free public tickets, known as community credentials, at Ofa.bo/ncimthere. Bank of America Stadium, 800 S. Mint St., demconvention.com.
A Night Out for Charlotte
The Captain Jack Society presents a full evening of entertainment and mingling as the Democratic National Convention closes out. At 5 p.m., a cocktail and hors d'oeuvres reception begins; 6 p.m., honored guests arrive; 7 p.m., entertainment and dinner from Porcupine Provisions; and the night concludes with the live broadcast of the president's acceptance speech. $125; only 100 tickets will be sold. Bechtler Museum of Modern Art, 420 S. Tryon St., eventunited.com/Events/Charlotte-Sports-Commission/A-Night-Out-for-Charlotte/Register/Catalog.
Click here to return to beginning of DNC Week events list.
Stay up to date with Charlotte magazine's Democratic National Convention coverage at www.charlottemagazine.com/dnc. Follow me on Twitter @HollidayInk; email me at jarvish@grownpeopletalking.com.