Get Outside at Tabor's Base Camp
Saturday trunk show highlights the great outdoors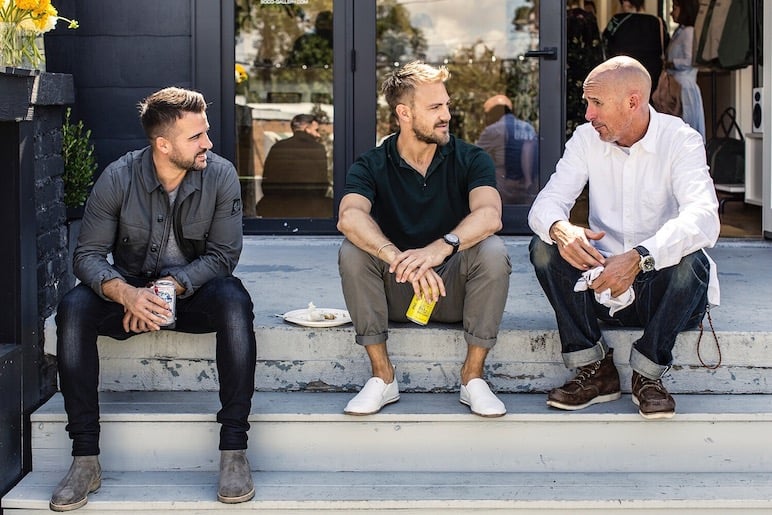 TABOR WANTS YOU to get lost.
Not to go away, but to go—away.
Laura and Perry Poole's men's store on Providence Road is hosting a wilderness-themed trunk show and party on Saturday afternoon, complete with a campfire, called "Tabor Base Camp."
Outdoor brands Best Made Co., Poler, and The Lost Explorer will show off their goods at Tabor's Myers Park bungalow. All three companies sell apparel and gear that speak to guys who have a sense of adventure and style—in other words, men who have designer threads in their closet and a kayak or backpacking tent in the garage. (I have my eye on a Lost Explorer cashmere-and-cotton Henley and a herringbone blanket from Best Made.)
There's plenty for non-adventurers, too, including live music, snacks from Living Kitchen, kombucha and beer from Lenny Boy, and s'mores over the campfire. At 4, Tabor will hold a panel discussion with Best Made founder Peter Buchanan-Smith and adventurer/ecologist David de Rothschild.
The event is the latest in a series of pop-ups and trunk shows at Tabor, the kind of casual, fling-the-doors-open-and-sit-on-the-front-porch affairs that make the shiest shopper feel welcome.
Tabor's Base Camp opens at noon, 421 Providence Road.