Get some R&R before your big day
Make time to schedule a massage before your wedding day to get rid of all those planning stress knots.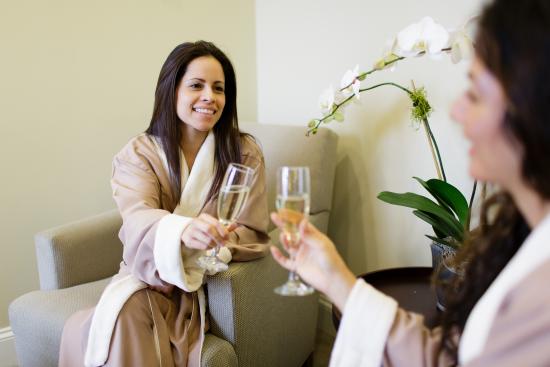 There are a million things to do leading up to your wedding and, as the big day approaches, it might seem like there aren't enough hours in the day.
Type A ladies, listen up! Don't be afraid to delegate small tasks to a trustworthy bridesmaid or family member so you can catch up on rest and relaxation.
Sleeping Beauty was on to something. As the whirlwind wedding weekend approaches, you'll want to make sure you're fully rested so you can enjoy every second of it.
Check out some of Charlotte's best spas, and book an appointment for a 60-minute massage a week or two before your wedding. You'll leave feeling relaxed and rejuvenated with more energy to get things done.
The Spa at Ballantyne
The four-star spa inside the famed Ballantyne Hotel offers massages, facials, nail and body treatment, and special packages for brides.
10000 Ballantyne Commons Parkway
The Spa at Ritz-Carlton Charlotte
Escape the hustle-and-bustle of Uptown inside the spa at the Ritz-Carlton. Unwind with the hotel's Honey Detox & Chocolate Truffle treatment.
201 E. Trade Street
Urbana Wellness
Located in south Charlotte, Urbana Wellness specializes in state-of-the-art massage treatments to de-stress clients. We recommend the hot stone massage.
7510 Pineville-Matthews Road
Varji & Varji
Located in the heart of SouthPark, Varji & Varji offers everything from massage to waxing to hair and nails.
720 Governor Morrison Street
Modern Salon & Spa
With locations in Phillips Place, Hearst Tower, Birkdale Village, and the Met, it's easy to squeeze in time for a 60-minute stress-fix massage.
6908 Phillips Place Court
214 N. Tryon St.
216835 Birkdale Village Commons Parkway
1133 Metropolitan Avenue