Get Your Christmas Shopping Poppin'
A six day uptown pop-up includes jewelry, clothing, and fine foods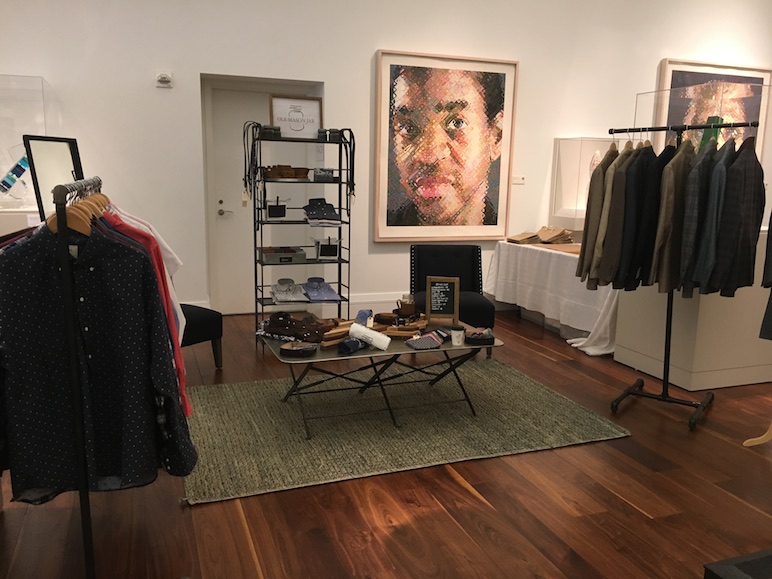 When it comes to Christmas shopping, I'm generally skeptical of the phrase "one stop shop."
Few places live up to that label, even the malls. But walking through Poptopia, a six-day pop-up shop at the Foundation For The Carolinas gallery in uptown, I found something that fit every person on my list.
Mom? A necklace from Kendra Scott. My stylish buddy? A tie from Ole Mason Jar. My three-month-old niece? Children's books from Cricket Vision Press.
Poptopia, which is sponsored by Charlotte Center City Partners, is part of a yearlong effort to boost retail in uptown. Gifts range from $6 candles to $2,000 jackets, from a mix of 20 local and national vendors.
Last year, shoppers spent $25,000 over three days at the pop-up shop. And Center City pop-up shops generated $500,000 in gross sales during the 2015 holiday season.
That prompted organizers to extend the Poptopia sale and its store hours this year. Also new this year: evening cocktail and hors d'oeuvres receptions, and an afternoon beauty bar with touch-ups, quick manicures, and hair pick-me-ups.
Poptopia is open from 11 a.m. to 8 p.m. Nov. 28-Dec. 2, and from 9 a.m. to 1 p.m. Dec. 3. You can find a full list of vendors and more information here.