Gifts galore: bridesmaids
Toss the tote bag and opt for flirtier, one-of-a-kind gifts as unique as your friendship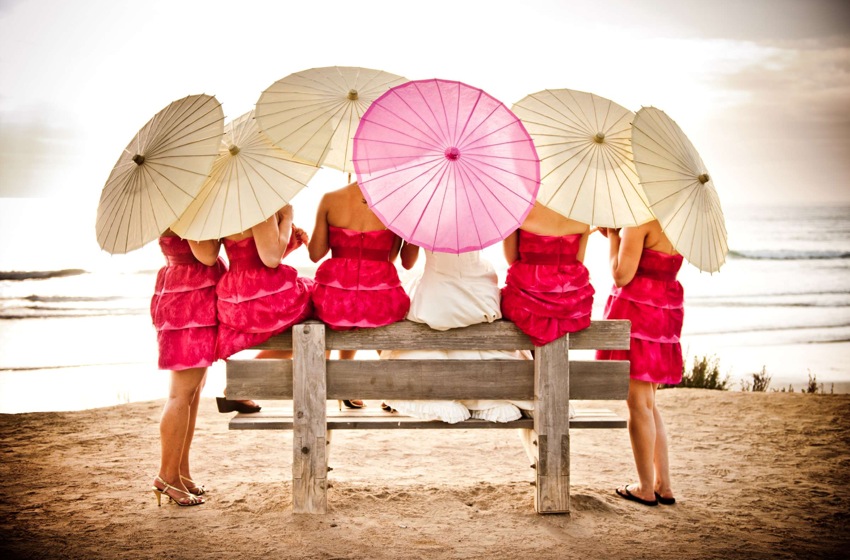 After supporting you during your midnight freak-outs, responding to panicky texts even during a business meeting, watching you try on 40 wedding gowns only to buy the first one you picked – your bridesmaids deserve a little "thank you."
Brides giving her girls a gift before the big day is a wedding trend we love and hope never goes out of style. There's something so fabulous about thanking the girls that have helped shape you into the bride you're becoming!
Tote bags and matching necklaces for the big day are traditional favorites that will always have their place, however, don't be afraid to get creative and think outside-of-the-box when it comes to presenting your bridesmaids with presents.
Lush USA // Hello Gorgeous // $45.95
Give your girls the gift of beauty. Package includes a reusable gift box, two fragrant bath salts, scrubby mimosa-sea salts, lemony flutter cuticle butter, jasmine-vanilla massage bar and facial moisturizer
Alex and Ani // Because I love you // $28
How cute are these modern-day friendship bracelets? Message reads, "Inspiring me to live life to the fullest, you are an important piece of my soul. You give my heart strength and the courage to love without limits. Thank you for your kindness. My life has changed for the better Because I Love You."
Ella B. // Neighborhood candle // $25
We love supporting local businesses and Ella B. Pure Soy Candles keep us coming back for more. Handmade in Charlotte, Ella B. features candles with scents representing a variety of neighborhoods across the Southeast. Give your girls a fragrance representing their part of town.
Swell // Hand-painted satin collection // $25-45
Getting fit and healthy is all the rage and we're loving the trend toward healthier lifestyles. Swell bottles keep drinks cold for up to 24 hours and hot up to 12 hours – plus, they're super cute and come in a variety of sizes and colors.