Hef's to reopen in bigger location Saturday
One-dollar Bud Lights, two- and three- dollar mixed drinks on tap for opening weeks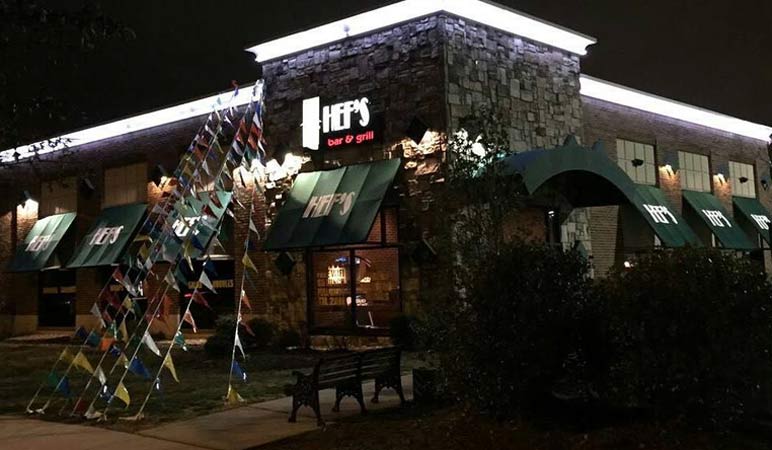 Hef's Bar and Grill, previously located under Jason's Deli in the plaza at Woodlawn and Park roads, will reopen at 11 a.m. Saturday in its new, larger space. The restaurant outgrew its previous home, and when its lease was up, its owner decided to move on. The new space at 1920 Sardis Rd., near the shopping center at the intersection of Sardis and Monroe roads, will have almost three times the capacity of the old spot, according to restaurant manager Michael Habbouche.
To transform the space, which was formerly an O'Charleys, into Hef's, walls were knocked down and the dining room opened up. Thirty TV screens, plus a 120-inch projection screen, were added. Even the menu has expanded, and diners can now order anything from crab legs to Pad Thai, thanks to an additional wok station. A street-side patio space is in the restaurant's future, as well, and will also be outfitted with TVs.
Habbouche says the staff has spent the last few days training, wiping down and hanging glasses, dusting, and tasting in preparation for the Saturday grand opening. To celebrate its first few months, Hef's will run drink specials of $1 Bud Lights, $2 Fireball, Jager, and vodka drinks, and $3 Jack Daniel's beverages for the next 60 days. If you head out there this weekend, be careful—with cheap drinks and a full menu until 2 a.m., it's easy to be a little hard on your liver—and let us know what you thought in the comments section below.