Heirloom Has New Owners. Here Are Their Plans for the Beloved Restaurant
Chef-owner Clark Barlowe says his spot is in good hands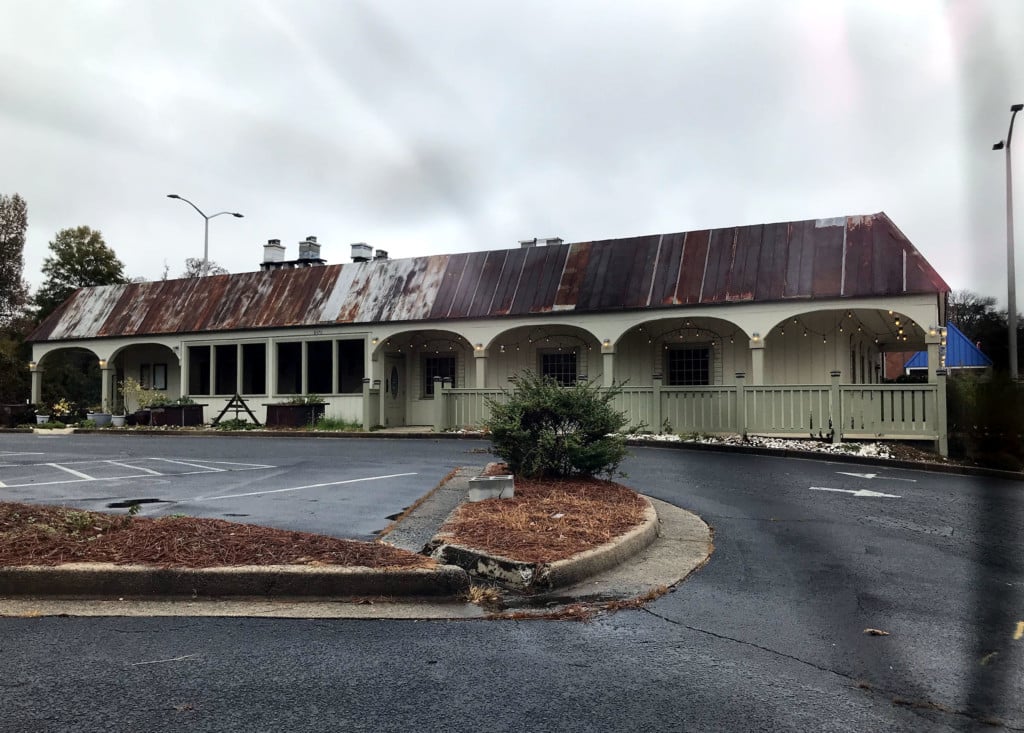 IN SEPTEMBER, Clark Barlowe announced his plans to sell Heirloom, his celebrated farm-to-fork restaurant in Mountain Island Lake. His longtime love Gracelyn, whom he married earlier this month, recently completed her Ph.D. and got a job offer in Eugene, Oregon. "She's always been so supportive of me, and this is her dream job," he says. "So it's my turn to be the supportive one."
A number of restaurant groups approached the 32-year-old chef about purchasing Heirloom, but he ultimately chose to leave it to Scott and Linda Murphy, and their son, Patrick, who officially step into their new roles on December 1. "I couldn't have asked for better people to be the stewards of (Heirloom)," Barlowe says. "This is a chef-owned restaurant. I don't know if it could be something else. That was the appeal of a family versus a big restaurant group. They weren't going to come in and change it."
The Barlowes will head west in late spring or early summer, leaving themselves enough time to hand off Heirloom to the Murphy family, which also includes daughter Megan, a hospital coordinator and part time interior designer, and son Ryan, who owns a cheesecake business called Oliver Murphy's with his girlfriend, Ashley.
The Murphys will continue to operate the restaurant as Heirloom and serve a locally sourced menu, but as of December 20, after a "transition period," Barlowe will hang up his apron for the last time.
Scott and Linda had no prior experience in the hospitality industry; he's owned and operated a dental practice in Morganton for over 30 years, and she worked as a dental hygienist. Patrick attended Johnson & Wales University and now owns a catering company called Chef Patrick Presents, which he hopes to expand with the Heirloom name. Heading up the kitchen will be Gerry Sizemore, a friend of Patrick's from Johnson & Wales who comes from Haven Restaurant in Tampa. "Gerry is like a brother­; he's part of our family," Patrick says. "My contingency was, 'Can Gerry come?'"
"Five years ago, our family became food-centric," Linda adds, with a laugh. "We talked about the things Patrick was doing at Johnson & Wales and thought, wouldn't it be cool if we could have a restaurant?"
But Patrick went to Colorado to open a Famous Toastery, so the conversation was put on hold for a few years. Then Megan had a baby, and Patrick came home to North Carolina to be closer to family and launch his catering business. "I did the corporate route to learn the business," Patrick says, "but I wanted to give my heart to people through food."
Then, three months ago, Linda was getting her nails done at local salon. The Food Network was on the TV, and it was an episode where Barlowe appeared on Beat Bobby Flay. "I didn't think much of it," she says. "Then two weeks later, I saw in the local newspaper that Clark was selling the restaurant and thought, 'Oh that's the guy I saw on TV.' I believe in signs, and this was worthy of conversation with my husband."
As the Murphys continued to research Heirloom, more "signs" became apparent. They learned Patrick and Sizemore were in culinary school with Barlowe's chef de cuisine, Myles Scaglione. "December 20 is Patrick's birthday, so I'm thinking there's a sign there, too," Linda says.
After December 20, Scott and Linda (a.k.a. "Papa Murph" and "Mama Murph") will be involved behind the scenes, calling themselves "the financial behind this dream." "My parents had a similar plan, and they supported my dream," Barlowe recalls, smiling. "Patrick reminds me of myself five or six years ago. He and Gerry are the same age I was when I opened. That's the energy you need. You can really give a lot to a restaurant."
And they will. Sizemore plans to get certified as a mushroom forager and maintain Barlowe's beehives. He'll get all of Barlowe's recipes in the sale, too, "but that's part of the two week transition," Barlowe adds. "A lot aren't written down, we do it by feel." They'll also create a space in kitchen where Ryan and Ashley can make their cheesecakes.
Megan will put her interior design skills to work, adding some subtle Murphy family touches to the space, and Ryan, who is currently working toward his Master's degree in horticulture at Clemson University, hopes to carry on the agricultural legacy at Heirloom. "It should feel the same on the twenty-first," Scott says. "People won't really notice a change, just a few extra bodies."
The same staff will remain, too, with Scaglione in the kitchen to carry on the nuances of the restaurant. The Murphys plan to be at Charlotte Restaurant Week in January, and they'll continue to host special wine dinners in the Heirloom tradition, too.
"The Charlotte food scene really won with them buying it," Barlowe says. "They have such respect for the restaurant. It's all great from my perspective."
---
This story has been updated from its original version.