Holiday treats for food and drink lovers
Get your gut in the holiday spirit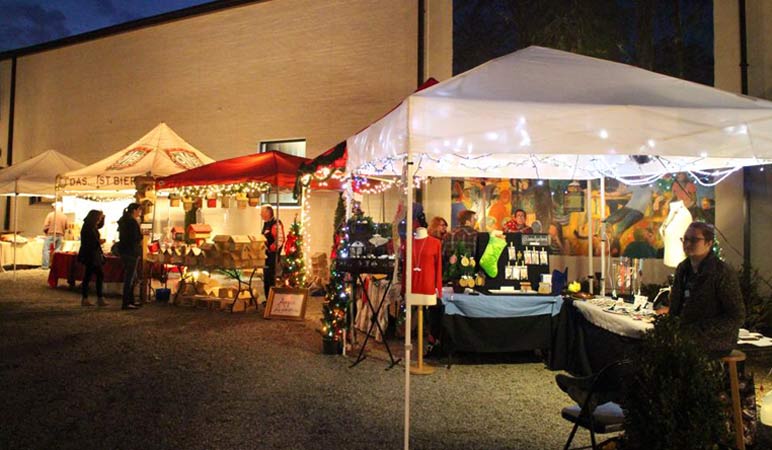 If you're a foodie, the holiday season may truly be the most wonderful time of the year. The closer you get to the end of the month, the more you find yourself snacking and sipping with friends. If you're looking for some more excuses to do just that, here are some holiday events for food and drink lovers.
Olde Mecklenburg Brewery market: If you were looking forward to last weekend's Weinhnachtsmarkt (Christmas Market) at Olde Meck before rain caused parts of the event to be canceled, you'll get to try again this weekend. From 4 to 9 p.m. ET on Friday and 2 to 10 p.m. ET on Saturday, local vendors will sell baked goods, crafts and gifts in the brewery's biergarten. Grab a pint of OMB or a German spiced wine and get shopping.
The Ritz-Carlton's edible décor: You won't find the same old Christmas decorations at the Ritz-Carlton in Uptown. An eight-foot croquembouche tree – small puff pastries bound with caramel – secured by chocolate, stands over Bar Cocoa, while 8,000 red and white macaroons make up a taller tree nearby. Visit a food-for-days gingerbread house and reindeer made of chocolate before grabbing a macaroon of your own or heading back into the cold, past a Christmas tree made of recycled plastic bottles. The decorations are on display through Dec. 28.
NoDa All Arts Market: Some of Charlotte's most creative local artists bring their work together for holiday shoppers to browse and buy this weekend. Neighborhood Theatre will play host to more than 60 artists of different mediums at the All Arts Market tonight and Friday night from 6 to 11 p.m. ET. Grab a drink from the bar and start checking off your holiday gift list.
Sequential Party at Sycamore Brewing: Tired of Christmas music and mistletoe? Find something else to celebrate on Saturday, Dec. 13 (12/13/14): the last sequential date that will hit until Jan. 2, 2103 (01/02/03). Sycamore Brewing Company will host an outdoor concert featuring the Jon Linker Band and Of Good Nature from 4 to 10 p.m. ET. Yes, it's December, but the tent will be heated and beer will be flowing.