Home Design: How to Personalize Your Apartment
Don't let a boring floor plan constrain your style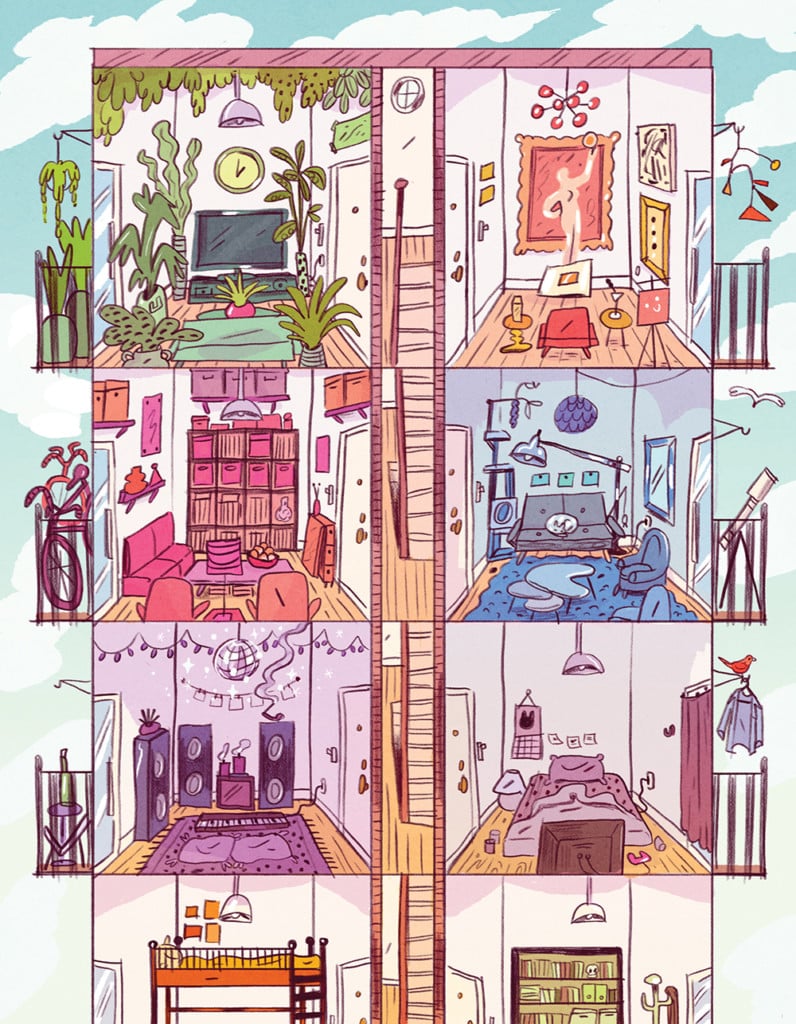 HERE'S THE THING about all those apartment buildings under construction and now open in South End, Plaza Midwood, and NoDa: Their floor plans are pretty much the same. You walk in and the kitchen is over here. Turn there to go into the bedroom, or walk through the open living room to a patio or balcony. Personalizing these spaces is tough, I've learned.
I moved into my home, on the Rail Trail in South End, three years ago this summer. There was a logical, if uninspired, way of organizing my furniture. A long wall in the living room seemed like the only place to put a sofa, opposite the cable jack that would service a TV. The 756-square-foot space was plenty for me, but I felt constrained by the floor plan, the way it boxed me into decisions about where everything should go.
As I vented my frustration to friends who lived in the neighborhood, I found they suffered from similar malaise in their homes. Most of us had taken care of the cosmetic changes—I painted a rich navy accent wall in my living room; a friend swapped out the builder basic light fixtures in her place. But none of us could tear down walls.
I asked designer Traci Zeller for advice, and her tips come down to this: Be willing to break a few rules.
---
Reimagine Rooms
"This situation is no different than homeowners who buy a new-to-them home with slightly quirky features," Zeller says, "and let's be real, what homes don't have slightly quirky features?" She suggests renters forget about how a room is supposed to be used, and make it work for their own tastes. For example, cord-cutters don't need to feel constrained by a cable jack, and a dining area could be better used as a space for a desk.
Right-Size Your Decor
Just because you live in small square footage, don't think it requires small furniture, Zeller says: "That is absolutely the wrong idea. Yes, your furniture should be appropriately scaled for the space. But too many small furniture pieces will make your home look smaller than fewer, more thoughtfully chosen pieces."
Do Double Duty
"What about using a folded-down, gate-leg table as a console, either tucked behind a sofa or perhaps in an entry?" Zeller suggests. "When you host a large dinner party, it easily becomes a second dining table." She says pieces that hide—nesting tables in the living room or ottomans under an open console table—have the benefit of being useful in a flash, without taking up extra space.
Float Away
"Pushing everything against the wall is likely not the best use of space," Zeller says. She recommends pulling furniture toward the middle of the room, away from the walls. "In my first Charlotte apartment—raise your hand if you, too, are an Eastover Ridge veteran—I floated my sofa, which made the living area feel substantially larger."