Homes: Three Must-Visit Showrooms in Charlotte
Two local designers and a home builder debut fresh brick-and-mortars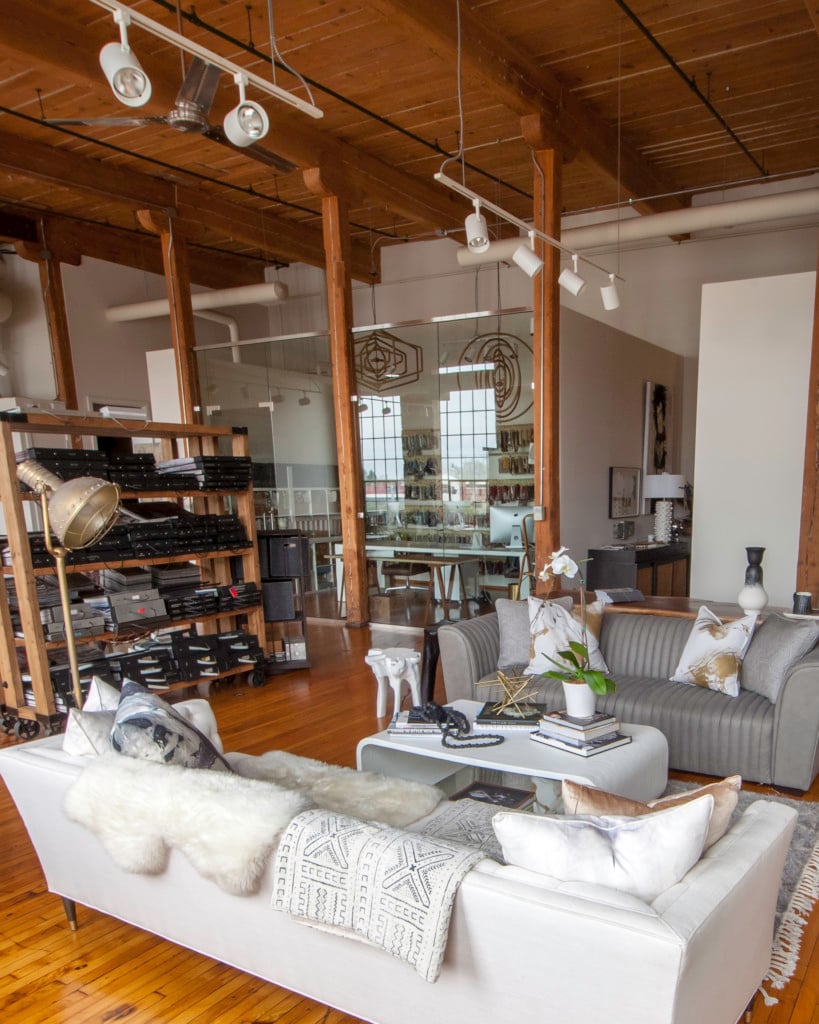 HOME RENOVATIONS are much easier to envision when you can see, touch, and test those updates in-person beforehand. That's why many Charlotte designers and contractors are prioritizing showrooms. By making it possible for clients to come in, feel fabrics, visualize colors together, and sit on exact replicas of their new furniture, these companies can better deliver customized client homes. In these showrooms, inspiration fills every inch.
---
LUCY & CO.
Complete with a fireplace, the new Lucy & Co. loft in South End is a poster board for what loft living can be. Brick walls give the space a worn-in feel, and massive windows that stretch mostly from floor-to-ceiling produce an airiness fit for an interior design showroom. Moving to Atherton Lofts from their larger East Boulevard studio of 12 years, Beth Keim and the Lucy & Co. staff settled into the space at the beginning of 2018. 2108 South Blvd. Ste. 213, Atherton Lofts, 704-342-6655.
---
TAYLOR MORRISON
How would a gray backsplash look in the kitchen? Instead of asking a clueless family member, you can quickly get an answer at the new Taylor Morrison design studio in uptown. Stretching across 4,200 square feet at The Foundry, this studio is a mecca of kitchen and bathroom finishes, all amounting to real-life displays to help you decide. The national home builder's smaller, old Charlotte studio was located on West Morehead Street. 619 S. Cedar St. Ste. C, 704-479-6655.
---
STATEMENT HOME BY DIEL DESIGN
Before they found this spot on Selwyn Avenue, Cathy Diel and her team worked out of her home office just down the road. With Statement Home, which opened in March, the Diel Design staff aims to offer an interactive showroom in addition to a full-design firm. The showroom is a place in which everything—from private label furniture to local artisanal collaborations—is delicately curated to reflect Diel's sleek and creative style, all at various price points. Enjoy coffee or wine in the social work space toward the back as you discuss your design dreams with the team. 2900-B Selwyn Ave., 704-609-4883.