Honeymoon hotspot: Anchorage, Alaska
Searching for the perfect honeymoon? Look no further.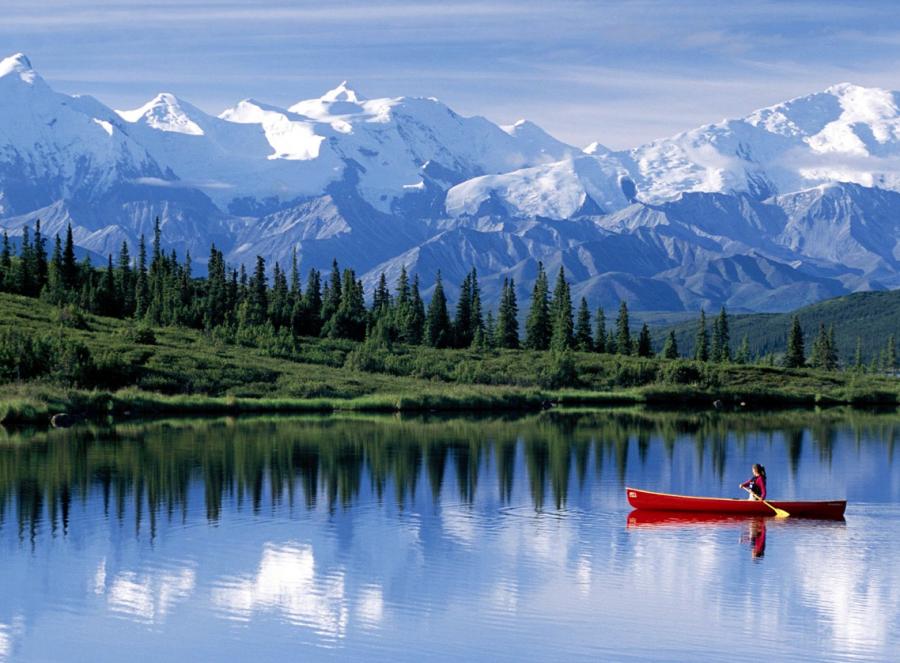 This week we're taking a look at out-of-the-box honeymoon destinations for every type of couple. Are you adventurous? Do you and your man love to go hiking, kayaking and boating? Is your perfect evening cozying up fireside in the great outdoors? Just wait until you see what's in store in the Last Frontier.
It's been years since I visited our country's 49th state but I'll never forget the beauty that is Alaska. Forget any preconceived notions of igloos, endless nights and below-freezing temperatures. Alaska has it all – from world-class cuisine to thriving metropolises to jaw-dropping natural beauty. If you're not the sand-and-sun type, check out all Anchorage, Alaska has to offer.
Where to stay: Hotel Alyeska
This stunning hotel captures all that is Alaska – surrounded by mountains, breathtaking glaciers and the ocean. Located in the heart of historic Girdwood, just a quick 30 minute drive from downtown Anchorage, Hotel Alyeska offers world-class skiing, snowboarding, hiking and a renowned spa perfect for relaxing after a long day of adventuring.
Where to eat: Marx Bros. Café
Cute and quaint, this adorable little restaurant only holds 14 tables so reservations are highly recommended as you prepare to enjoy some of the best Alaskan cuisine in the city. Start your meal off with fresh Alaskan oysters before enjoying fresh Alaskan Halibut baked in a macadamia nut crust. Make sure you save room for Caramel Pear Bread Pudding.

What to do: Denali National Park
We highly recommend hopping aboard the Alaska Railroad and taking the train into Denali where you should plan to spend the night as it's about a five-hour drive from the city. But it can't be missed as Denali is home to Mt. McKinley – the continent's highest peak – along with unspoiled wilderness and abundant wildlife including caribou, grizzly bears, wolves and moose. Bike, hike, ride or raft, it's sure to be the highlight of your trip.

When to go: Late spring, summer and early fall are the best times to visit this great state, as days are longer and temperatures hover around a comfortable 70 degrees. The winter is equally beautiful and perfect for those on a budget, but make sure to pack warmly and prepare for short days and long nights.