Honeymoon hotspot: Dromoland Castle
Planning a summer honeymoon? You're going to love this.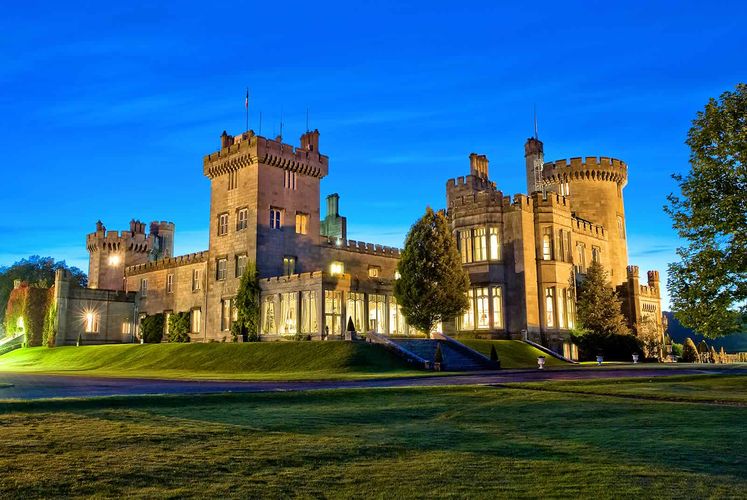 There are few things more romantic than a honeymoon spent in a European Castle.
Dromoland Castle, nestled in the hills of the Shannon region along Ireland's west coast, dates back to the fifth century and the historic site served as the home of Gaelic royalty during its prime.
Today, it's a five-star resort overlooking its own golf course, lake and unparalleled views of the Ireland countryside.
Considering a trip to Dromoland? Here's what you need to know:
What you're getting: Dubbed "classic luxury" by Five Star Alliance, Dromoland Castle has something for the adventurous and something for couples looking to relax. You and your husband can spend a day at the castle's world-class spa if you're looking to unwind. Need more excitement? Go horseback riding in the morning and fly fishing in the afternoon.
Dollars and sense: Book Dromoland's "Royal Offer" two-night stay and receive your third night free. The package includes a full Irish breakfast each morning (not to mention, complimentary wi-fi). Rates begin at $182/night.
On the map: Dromoland Castle sits just eight miles from the Shannon Airport in Clare. Limerick is the next closest tourist town at 19 miles away; Galway is 48 miles and Cork is 80 miles from the castle.
Dinner time: Dromoland Castle prides itself on its award-winning restaurant, The Earl of Thomand. The Fig Tree restaurant offers guests a more casual dining experience while the castle's cocktail bar and afternoon tea specials give guests dining options in-between meals.
Selling point: The fortified castle sits on 410 acres surrounded by gardens and a lake. You'll feel like the Duke and Duchess.