Honeymoon hotspot: Enchantment Resort & Spa
Planning a summer honeymoon? You're going to love this.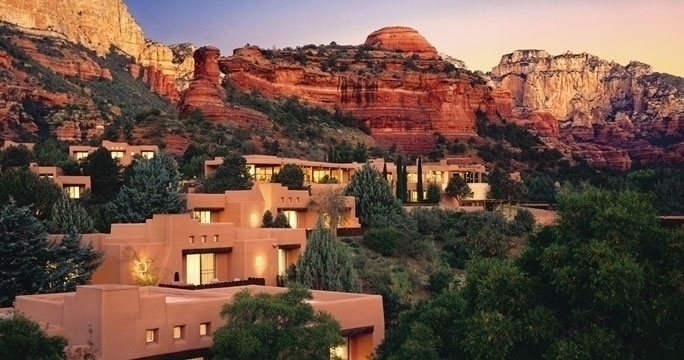 You don't have to spend a fortune and head overseas to have an amazing honeymoon experience. Fabulous treasures are easy to find right here in the U.S., starting with Enchantment Resort & Spa in Sedona.
Flights to Sedona from Charlotte are under six hours, so you and your husband will find yourselves on the trip of a lifetime shortly after saying "I Do."
Considering a trip to Sedona's luxurious Enchantment Resort & Spa? Here's what you need to know.
What you're getting: What we love about Enchantment Resort is there's something for everyone. Enjoy mountain biking, wine tasting, golf and tennis and even Native American culture excursions at this Five Star Alliance hotel. Make sure to save time for some R&R at the resort's award-winning spa.
Dollars and sense: Summer rates for a king size junior suite and daily full breakfast at any of the resort's restaurants start at $470/night. Save money by skipping the breakfast option – nightly rates start as low as $350 for a king room.
On the map: Enchantment Resort and Spa is nestled in the majestic Boynton Canyon among Sedona's red rock formations. Spanning over 70 acres with panoramic views of Sedona's stunning terrain, you'll be shocked to find Sedona airport is just 15 minutes away.
Dinner time: Looking for a fine-dining experience with flavors accenting the local culture? Head to Che-Ah-Chi. Looking for something casual with a tapas-style menu? View 180 features unparalleled views of the valley. Enchantment also features two additional casual restaurants and an award-winning wine bar.
Selling point: This view.