Honeymoon Spotlight: Newport
Pack your bags and head to Newport for quintessential New England charm.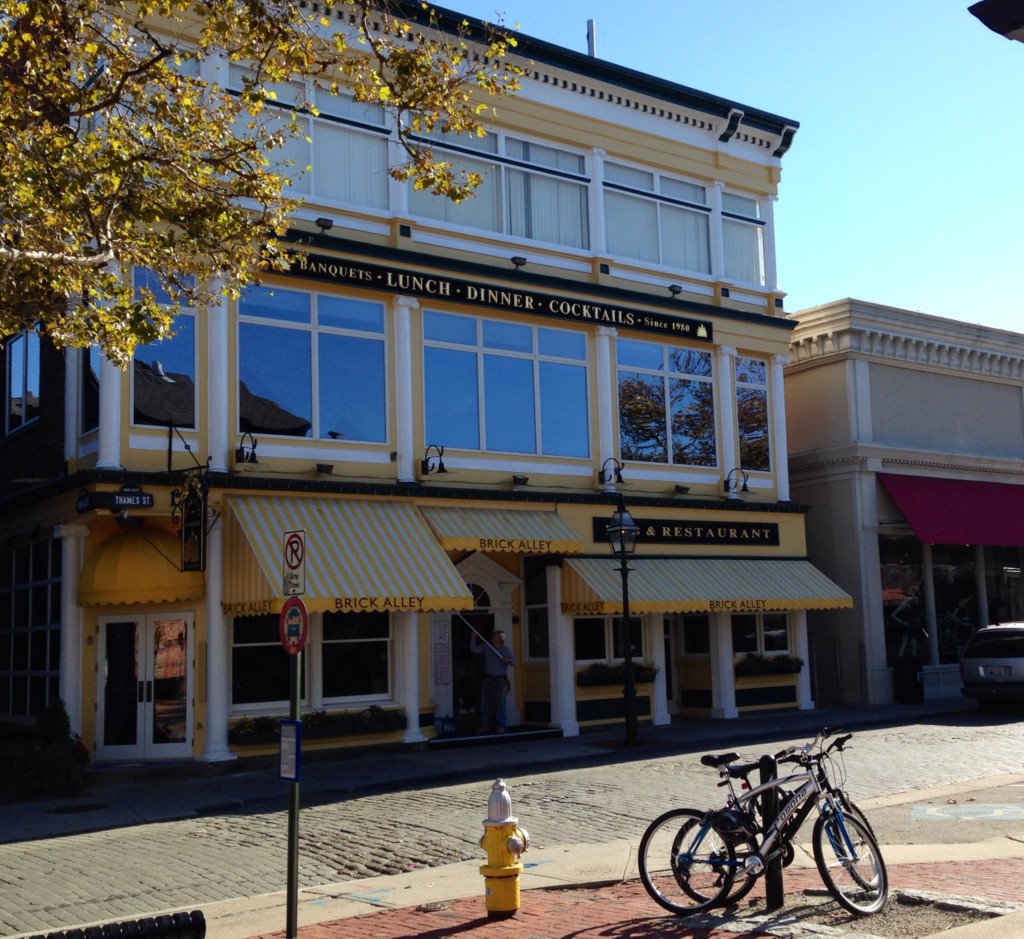 We're not afraid to admit it – one of the best parts about getting married is the mandatory vacation post-wedding. After months of making decisions, there's no shame in packing your bags for some much needed R&R with your new husband.
Planning a honeymoon? If you answer "yes" to any of these questions, Newport, Rhode Island might be for you.
Do you want to stay in the country?
Does your idea of a perfect lunch include al fresco dining, complete with fresh seafood?
Are you looking for a quiet getaway, but with enough culture, museums, and shopping to keep you busy?
Is your closet full of Vineyard Vines, Tory Burch, Kate Spade, and Brooks Brothers?
Do you love taking scenic drives in the car?
Were you a sailor in another life?
Newport is a quick 30-minute drive from Providence, and only an hour and a half from Boston, so flights from Charlotte are quick and inexpensive. The thriving waterfront downtown is a shopper's dream, with stores like Brooks Brothers, Banana Republic, and J. Crew, and packed with quaint cafes and restaurants serving the best of New England cuisine. We recommend renting a car for day trips into the city and Cape Cod. Don't forget to reserve a day for the Cliff Walk – a three-mile trail along Newport's rocky coastline that offers the best views of Newport's Gilded Age mansions.
Where to stay? If you're looking for luxury, book reservations at The Vanderbilt Grace or Hotel Viking. Both are within walking distance to just about everything.
Where to eat? For cocktails before dinner, head to The Black Pearl. Pop in Brick Alley Pub for a casual lunch. Corner Cafe has fantastic breakfast. For dinner, don't miss White Horse Tavern and 22 Bowen's. It will cost you a pretty penny, but it's worth every dime.
What about day trips? Newport itself has plenty to keep you entertained, but renting a car for a few day trips is always a good idea. Spend a day in Boston. History buffs will love The Freedom Trail – a 2.5-mile walk through the most historic parts of downtown. If history isn't your thing, though, don't worry. Boston is home to some of the best shopping and dining in the world. While you're there, don't miss Cambridge, the picturesque home of Harvard. If you're looking to do exploring, Providence and Cape Cod are both an easy drive away, and well worth it.
When to go? Spring and fall are our personal favorites, because the temperatures are just right and the town isn't overflowing with tourist. Summer is great, but can be a little crowded and humid. If you're an off-season person, November to March are much quieter. Be prepared for cold, though, and know that some restaurants and stores might be closed for the season.