Hosting your Bridal Luncheon in Charlotte
So we've tackled the big questions when it comes to hosting a bridal luncheon – now, let's get to the fun part.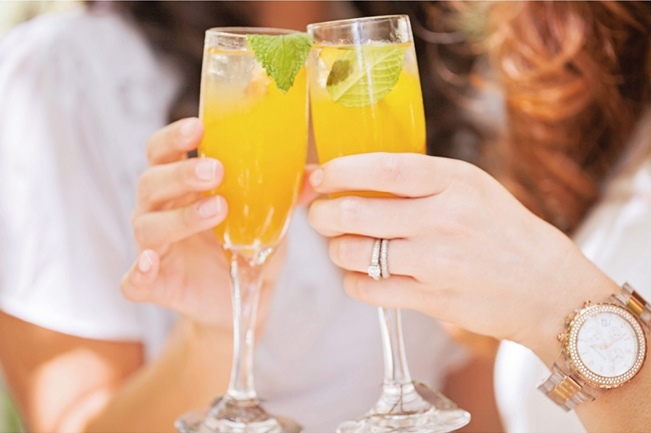 Charlotte is packed with unique spots to host your bridal event, from quaint gardens to luxurious restaurants. Below are a few of our favorite picks, for every type of bride.
For the luxurious bride: Ritz Carlton Charlotte – the Studio Room. Located on the second floor of Charlotte's most lavish hotel, the Studio offers floor to ceiling windows and a warm, refined ambiance perfect for groups of 15 or less. The Ritz's afternoon tea menu features a contemporary take on classic traditions offering a collection of tea sandwiches from egg salad to smoked salmon and main lobster along with marshmallow and tiramisu petit fours.
For the no-fuss bride: Historic Rosedale Plantation – Chestnut Picnic area. Travel back in time to one of Charlotte's best kept secrets. Rosedale Plantation is situated on 8.5 acres and you'll feel like you're in Charleston as you enter the picnic area, centered on the famous Swamp Chestnut Oak transported to the grounds in 1894. Six picnic tables are included with rental of the space. We suggest calling on Dean & Deluca to prepare a few of their signature hor d'oeuvres – Mediterranean shrimp bites, spicy crab rolls and smoked Swiss and bacon cups – to make for a light afternoon lunch. Don't forget a few cupcakes!
For the unconventional bride: Ten Park Lanes – Does the thought of tea sandwiches make you cringe? Do you want your bridal luncheon to be a one-of-a-kind event that everyone will be talking about? Host a private party at Ten Park Lanes – Charlotte's hippest bowling alley that's been booming since the '60s. Party packages start as low as $13 per person and their extensive catering menu has options for everyone, from pizza to BBQ to their famousstacked mason jars. This isn't your average greasy, overpriced bowling lane food – it's chef prepared and made in house from scratch.
For the traditional bride: Georges Brasserie. Elegant, sophisticated and classically French – that's what you'll find at Georges Brasserie. A perfect spot for the bride who wants a low-maintenance, lovely restaurant atmosphere with private and semi-private dining rooms and cuisine that's sure to please. Their brunch menu features two or three courses, offering classics like Eggs Florentine and French Toast and of course, beignets.
For the crowd pleaser: Wine and Design. A glass of pinot, cupcakes galore, all your leading ladies and a couple of paintbrushes – you've got Wine and Design, a guided stroke-by-stroke creative experience that puts a glass of wine in your hand as you create a masterpiece, even for the least artistic among us. Book the back room at Wine and Design, which holds up to 12, and bring your favorite finger foods and bubbly. Dessert catering options are available through Sweet Lorraine's Bakery and range from decadent cupcakes to tasteful macaroons. Your guests will leave with their own masterpiece to commemorate the occasion forever.