How to make sure your wedding is fun
Sounds simple, huh? Follow these rules and you're on your way there.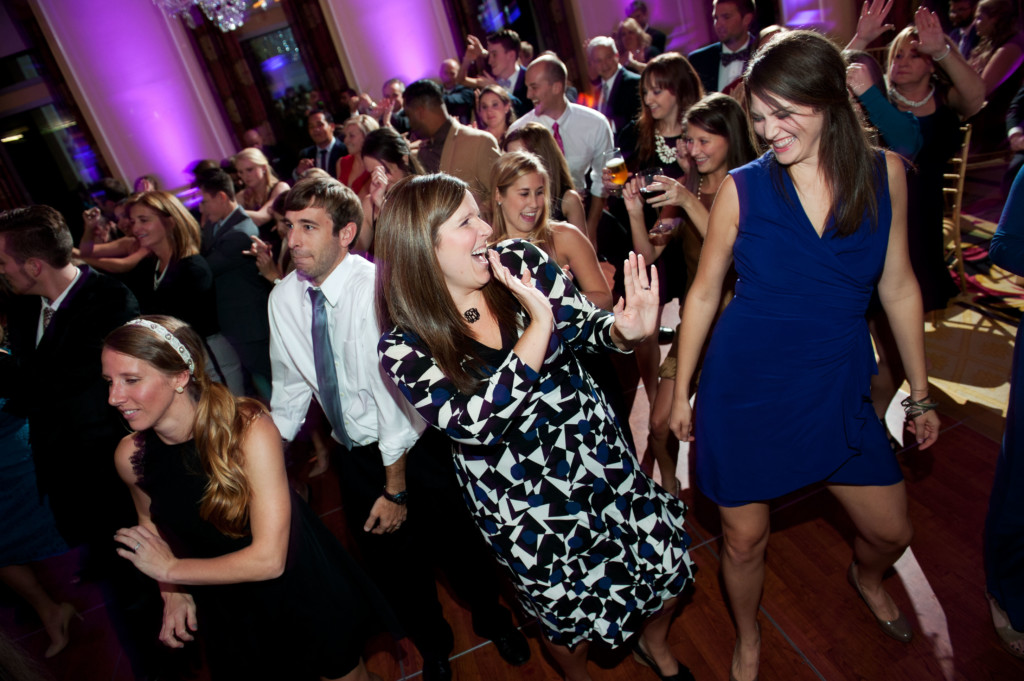 Every bride wants her wedding to be a blast, whether that's an intimate celebration with 50 family friends or a glitz and glam all-night affair with 300 guests.
But keeping everyone happy isn't easy. Sure, your wedding day is about you and your groom, but if guests head for the door early, that's a buzz kill for everyone.
Keep that from happening by following these 7 tips.
Feed them early, often, and something delicious
If you were at a wedding, what would you want to eat? Charcuterie might sound elegant and look nice on a menu, but opting for a crowd pleaser like mac-n-cheese bites is a sure winner. Have finger foods passed as soon as guests arrive to the reception, and make sure you spend time researching the perfect caterer for top-notch quality.
Win with a wine pour
A wine pour during dinner keeps your guests from having to leave their table and wait in line at a bar. A drink in the hand is also the perfect way to take an edge off if you're sitting at a table with a few strangers, so make sure your guests have access to a glass of vino. (Plus, a little wine never hurt anyone when it comes to confidence on the dance floor…)
Focus on music
If you hire a DJ, make sure he's one that knows his stuff. Nothing gets people off the dance floor quicker than a country ballad. Make sure to start the night off strong with some up-beat crowd pleasers such as Earth Wind & Fire's "September" or The Black Eyed Peas "I Gotta Feeling" that will encourage guests to stay on the dance floor and let loose.
Don't bottleneck the bars
For larger weddings, consider having three or four bars set up across the reception room to ensure guests don't bottleneck the bars. Giving guests access to multiple drinking stations will cut down on lines and get the crowd back on the dance floor.
Spend time on the seating chart
Perhaps one of the hardest parts about reception planning is planning where guests will sit, and with whom. Make sure to take your time on this, as well as get the opinion of others, such as your mom or Maid of Honor. Try to pair guests with friends – or at least people they can connect with – so they're not fiddling on their phones. No one wants to be the single girl at a table full of couples.
Consider a snacking station
We mentioned it first, and we're not hesitating to mention it again. Food is key when it comes to guest happiness at your big event. Consider setting up a snacking station with candies and finger foods for when then party really gets rocking. That way if people are hungry again at 10 p.m., they'll have some options.
Relax and have fun
Most importantly, know you can't make everyone happy. This is your day! Enjoy every bit of it.