In Memoriam: A Kaddish for the Voices of Our Conscience
The writer of a 2009 Holocaust series revisits stories of survivors who have left us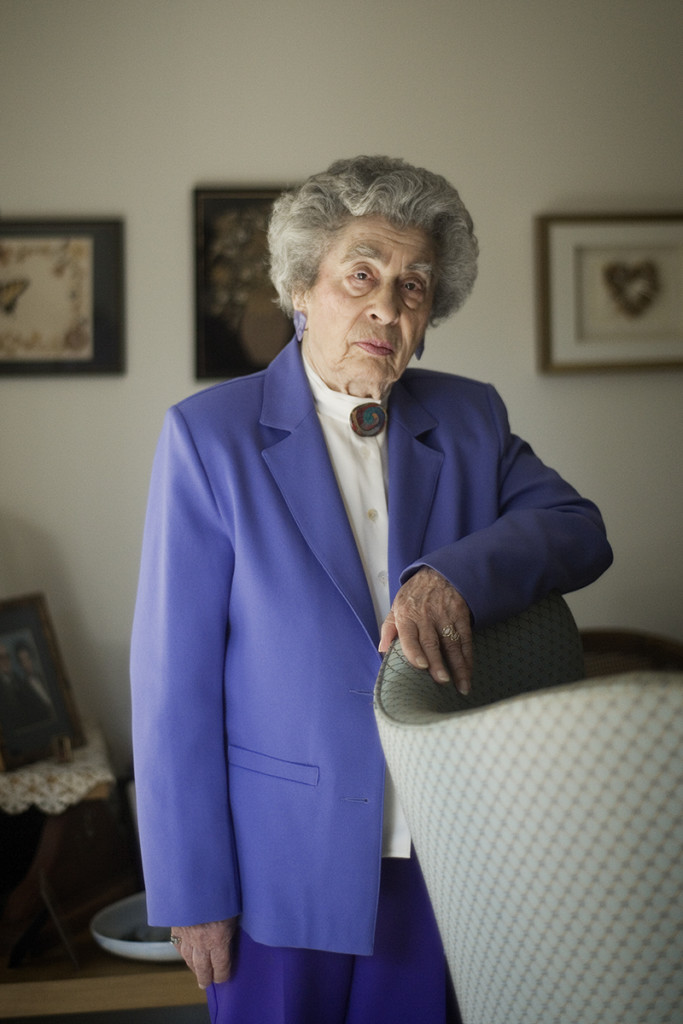 HENRY VOGELHUT DIED in 2016. He was 92, a quiet man whose love of our country cleansed him of any bitterness he carried as a child of the Holocaust.
Lore Schiftan was 100 when she died in 2017. She talked to groups when asked. But she preferred telling her story one-on-one, of a happy childhood in northern Germany shattered by Hitler.
Simon Wojnowich was home, surrounded by loved ones, when he died early one morning in January at 96. You know what used to make him smile? When one of his grandkids gave a report about him at school, then rushed over to say, "Zaide (Yiddish for grandfather), look what I wrote about you!"
Unless you're a friend or loved one, you probably don't recognize their names. Their deaths inspired no headlines except those the families paid for on the obituary page. They escaped the Nazis with their lives, but now that seems like a distinction lost in time.
That's why I'm reintroducing them to you. Nearly a decade ago in this magazine, in a November 2009 package titled "All That Remains," I profiled nine Charlotteans who survived the Holocaust—to honor them, and to warn us what can happen when hatred goes unchecked. Now the death of three of them has stirred me to revisit their stories.
As a writer, a Jew, and a child of immigrants, I held fast for years to a grand idea: to profile Charlotte's Holocaust survivors, capture the meaning of their lives in essays and photographs, and do it in a way that even our children could understand.
It was painful for survivors to share their stories of rising anti-Semitism, ghettos, concentration camps, and loved ones they would never see again. Preserving their stories was a challenge and privilege for me. They lived meaningful lives rich with family, friends, and an enduring faith free from bitterness. I looked through albums filled with grainy photos. The survivors had much to share, and diminishing time. Buchenwald survivor Henry Hirschmann, 89 in 2009, told me: "Who knows how many more years are left for us to tell our stories?"
***
VOGELHUT, SCHIFTAN, AND WOJNO­WICH were the first of the nine to die. According to one study, the number of living Holocaust survivors in the United States is expected to decline from 161,500 in 2001 to 15,800 in 2030. Each untold story is an opportunity lost when the world can least afford it.
The Anti-Defamation League reported 1,986 anti-Semitic incidents in the United States in 2017, up 57 percent from the year before. In October, a gunman killed 11 and wounded six in a Pittsburgh synagogue. If you visit any synagogue or Jewish community center today, including in Charlotte, a police officer is likely the first person you'll see, and for good reason: The ADL estimates that more than one billion people worldwide hold anti-Semitic views.
The FBI recorded 7,175 hate crimes in 2017, 58.1 percent of them anti-Jewish.
A 2018 poll by a Holocaust survivors' advocacy group found that 66 percent of American millennials could not identify Auschwitz as a concentration camp. A survey in France last year revealed that nearly 20 percent of people ages 18 to 34 had never heard of the Holocaust.
The hatred and ignorance takes us back to where we started, where all Holocaust stories begin and end—the voices that serve as our conscience.
***
HENRY VOGELHUT'S MEMORIES WERE FUZZY the afternoon we met in his south Charlotte retirement home 10 years ago. He struggled to recall details of the five years he spent in concentration camps. "Where's my mind?" he asked. After his liberation, the native of Krakow, Poland, landed in a displaced persons' camp, where he met Runia. They were married for 52 years before her death from cancer in 1999. He died in Atlanta on September 22, 2016. His daughter, Adele Bedrick, said the Holocaust stayed with him until the end, in a surprising way. "He celebrated his life, celebrated his family, celebrated the U.S. that gave him a life to live in freedom," she told me when I called her in February. His obituary quotes him: "I want you to remember that you have to think and not follow crazy ideas of others without questioning them."
What I remember most from Lore Schiftan, who was 92 when we spoke: the recollections of her happy childhood and the colorful spices that filled her father's sausage factory in Wilhelmshaven, Germany. What a gift, to be able to leapfrog the Holocaust and hold fast to better memories. The rise of Hitler—and, especially, the horror of Kristallnacht in late 1938—forced her to flee to the United States, where she and her husband, Herbert, another German refugee, raised their children in Asheville. (The U.S. Holocaust Memorial Museum includes people displaced by the Nazis in its definition of "Holocaust survivor.") Herbert died in 1993. Lore moved to Charlotte to be closer to family and died on December 22, 2017. Her son, Michael Schiftan, told me recently that his mother was always punctual and precise, opinionated but not gregarious. For all that she endured, nothing robbed her of her childhood.
Simon Wojnowich died January 17. I spotted his obituary, which rekindled memories of my time with the survivors and led to what you're reading. Simon escaped the Nazis by hiding out for 22 months in the Polish woods. When I pressed him for details in 2009, he told me to watch the tape—he was one of more than 55,000 survivors who told his story to the Shoah Foundation, an organization Steven Spielberg created to preserve survivors' stories after he directed Schindler's List. The Shoah experience was so traumatic, Simon could barely talk for two weeks after the taping. "Thank God he came back," his wife, Mary, said in 2009.
Simon's youngest daughter, Rose Zimmer, told me he didn't complain at the end. "Daddy never complained," she said. Each Christmas vacation, Rose said, Simon would take the children and grandchildren on an island vacation. While the kids played in the ocean, he'd sit in a chair under a beach umbrella, taking it all in, thankful for the life he'd made for himself. "The smile in his eyes," Rose said, "told the whole story."
In 2009, I introduced you to nine Holocaust survivors. A decade later, we commemorate the lives of three who died. May their stories live on.
KEN GARFIELD is a frequent contributor to this magazine. A former Charlotte Observer religion editor, he writes for nonprofits and others. He also writes obituaries. Reach him at ken@mpumc.org.
---
COMMEMORATING THE HOLOCAUST
Yom HaShoah (worldwide Holocaust Remembrance Day) will be observed with a community-wide gathering at Temple Israel on May 5 at 4 p.m. Learn more about the Holocaust:
• Read my profiles of Charlotte Holocaust survivors, titled "All That Remains," here. The stories are also on display at the Sandra and Leon Levine Jewish Community Center, where visitors can see a garden that contains more than 36,000 ceramic butterflies in memory of the 1.5 million children lost in the Holocaust.
• Stan Greenspon Center for Peace and Social Justice at Queens University of Charlotte offers Holocaust resources and programs, including one for students called Becoming One Human Family, as part of a broader effort to combat bias and stereotypes.
• Visit the United States Holocaust Memorial Museum website. Better yet, visit the museum in Washington, D.C., which has a wealth of historic accounts, memoirs, children's books, and other literature.
• Read Night, Elie Wiesel's haunting memoir of his time in Auschwitz and Buchenwald. Watch Schindler's List, Steven Spielberg's 1993 film about one German businessman (hauntingly played by Liam Neeson) who saved hundreds of lives.