Incorporating mom into your wedding day
Want to give Mom a shoutout on your big day but don't know how? We've got you covered.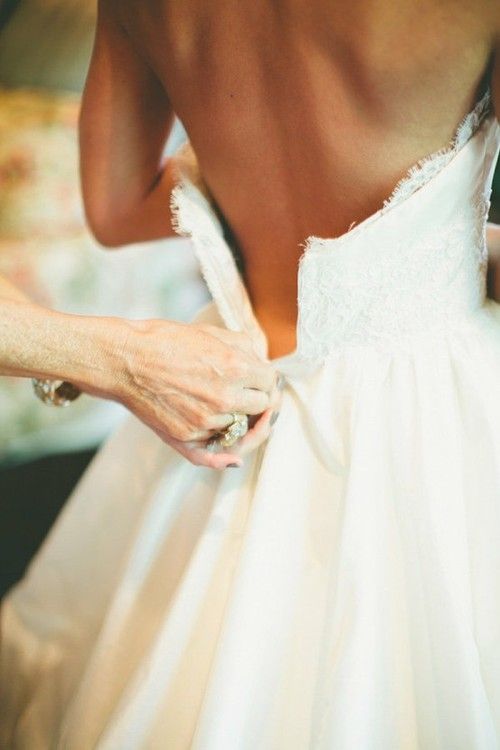 Sure, we all love searching for a ridiculously cute #tbt from our baby years with Mom to post on Instagram on Mother's Day. While, of course, we wouldn't want to do anything other than shower Mom with gifts, flowers, love and appreciation on Mother's Day, incorporating Mom into your wedding day is arguably even more important. After all, you're her little girl and you're getting married! That only happens once.
During all the hustle and bustle, ups and downs of planning a wedding, don't forget to honor your mother on this big day. After all – she's one of the biggest reasons you're here.
Looking for ways to show Mom your appreciation on your wedding day? Check out our Top 4 ideas.
Don her dress (or… part of it)
OK so maybe your Mom's dress was a high fashion couture gown in 1980 but the sleeves have enough fabric to make a dress on their own. Instead of wearing the gown, trim some of the fabric and have a seamstress line the edge of a dress of your choosing with pieces from your Mom's gown. Or, consider wearing her veil.
Include her in your first dance
No, we don't mean dance with your Mom. Surprise her by selecting a song sentimental and meaningful to her while you dance with your Dad or groom. She'll love the thoughtfulness and surprise.
Pamper her
If your parents are paying for the wedding, treat your mom to a hair, nails and makeup appointment on your big day. She'll love feeling beautiful but more importantly, love your graciousness.
Say thank you
Traditionally, the bride doesn't prepare or give a toast during her wedding. However, we love the idea of taking a moment or two in between toasts or during dinner to grab the mic and give Mom a special thank you. You'll love telling friends and family how wonderful she is (and she'll love hearing it).