Independence Day date night
Cozy up under a fireworks show with your husband-to-be this Fourth of July.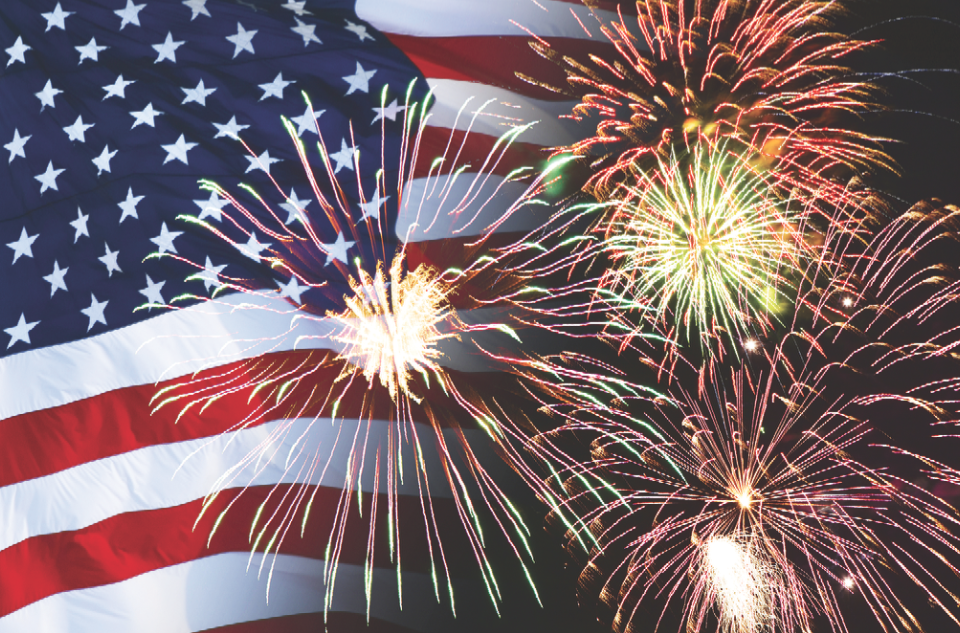 Happy birthday, America! One of the many fantastic things about living in a thriving city like Charlotte is the seemingly endless amount of ways to spend the holidays.
Take a break from wedding planning today, grab your fiancé and a few friends and take advantage of all that's going on this weekend.
In need of a few ideas? Look no further:
Parades
Love a good old-fashioned Fourth of July parade? Head over to Matthews on July 2 at 6 p.m. for its annual parade, or stop by downtown Waxhaw on July 2 at 10 a.m. for its parade, followed by a beach party. Indian Trail joins in on the fun on July 4, with a parade kickoff at 11:30 a.m., complete with a watermelon eating contest.
5Ks
For the active couple, there are a few 5K races happening to celebrate Independence Day. The sixth annual Charlotte Firecracker 5K starts July 3 at 7 p.m. at Olde Providence Elementary School. Waxhaw's MillBridge community will hold a Rocket Run on July 3 at 7 p.m., followed by a golf cart parade and concert. Want to support a good cause? Lace up July 4 at 7:30 a.m. for Common Heart's Firecracker Run and help feed hungry families in the area.
Fireworks
What's July 4 without a good fireworks display? Carowinds will hold two shows July 3 and 4, beginning at 10 a.m. Stop by SouthPark for a patriotic concert by the Charlotte Symphony at 8:15 p.m., followed by fireworks at dusk. The Whitewater Center will hold its July 4 celebrations from 3 to 9:30 p.m., complete with a fireworks show. Then, there's the annual BB&T Ballpark SkyShow, arguably the most popular in the area, which follows the Charlotte Knights game at 6:05 p.m.