Inside Charlotte's Jewish Film Festival
In its 14th year, the event is a hot ticket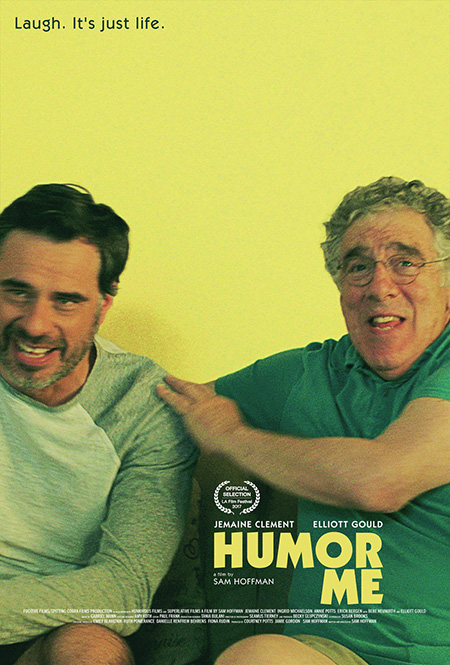 SOMETIME DURING the Charlotte Jewish Film Festival's extravagant opening night reception at Shalom Park's Temple Israel on February 10, those in the buzzing crowd of nearly 400 will momentarily quiet and raise their glasses, toasting the launch of the three-week, 16-film run.
The festival enters its 14th season as the longest continuously running film festival in the city, an unlikely success born from educational programming supporting a local women's group. The festival's longevity is driven by highlighting well-crafted, Jewish-themed films found outside the megaplex playbill mainstream, thoughtful community outreach, and year-round programming.
"Amy Montoni and I were charged with putting together educational programming to attract interest for our Hadassah group," recalls festival cofounder Debby Block, referring to the international Jewish women's volunteer organization and the festival's 2005 origins. "We thought Jewish film would be a fun way to bring people together, and screened two films (Bonjour Monsieur Shlomi and Veronika's Birthday) at the Light Factory one evening. We expected 35 or 40, and people kept coming. We ended up with about 100 attending. We realized we'd discovered a niche, and the next year, we had two nights of programing, and it's simply grown from there."
Last year, more than 5,000 people watched two dozen films over the course of the festival's all-season programing. In addition to the main festival in February, CJFF coordinates with Sensoria, Central Piedmont Community College's annual literary and arts festival, to screen features in the spring, holds a screening in the summer for a special fan appreciation event, and shows several films in the autumn through its Fall Flicks programming.
"The Jewish experience is really the human experience, and that's why our films are so relatable," says Susan Cherin Gundersheim, the festival's director. "We find ways for people to connect more deeply through shared experiences, and invite people of all faiths and backgrounds to join us."
CJFF has hosted interfaith panel discussions, including those for area high school students featuring Muslim, Jewish, and Christian perspectives. Last year's screening of Who's Gonna Love Me Now, the story of a gay Jewish man rejected by his religious family who finds acceptance with London's Gay Men's Chorus, welcomed Charlotte's gay community with a performance by the Gay Men's Chorus of Charlotte.
"Our selection committee screens dozens of films," Gundersheim says. "We watch them together, and discuss what works for a variety of audiences."
She cites Keep the Change, a film exploring challenges facing autistic young adults, and Sammy Davis Jr.: I've Gotta Be Me, the complicated story of the often-controversial Jewish black performer, as vehicles for discussion during this year's festival.
Another distinguishing feature that makes the festival an annual hot ticket is the advance looks it provides at films audiences are unlikely to find elsewhere.
One such gem this year is Foxtrot, a close-up look at the lives of Israeli soldiers at an isolated military checkpoint. The film won the Silver Lion grand jury prize at the 2017 Venice Film Festival, and is Israel's Oscar entry for Best Foreign Film in next month's Academy Awards.
Two more films to look out for are Humor Me, an offbeat father/son buddy film opening the festival with writer/director Sam Hoffman on hand to discuss his work, and Above the Drowning Sea, a documentary exploring the unlikely refuge Shanghai provided to Jewish exiles from Nazi Europe prior to World War II. The film's writer and codirector, Rene Balcer, a writer/producer from NBC's Law & Order, will appear.
"We're thrilled with the support and enthusiasm the festival has received from the community over the years," Gundersheim says. "As a 14-year-old adolescent, the festival looks forward to continued growth and expanding our audience."
MICHAEL J. SOLENDER is a Charlotte-based freelance writer. Find him at michaeljwrites.com.
---
When: February 10 – March 4
Where: Various venues throughout Charlotte
Admission: All festival pass: $140 Single tickets: $11-$25