Inside the Kitten Nursery at Mecklenburg County Animal Care & Control
In the front window of the building, volunteers swaddle kittens, guiding their days- or weeks-old mouths toward bottles. The nursery, which opened earlier this year, can hold 80 to 100 kittens—and has, saving hundreds of tiny lives.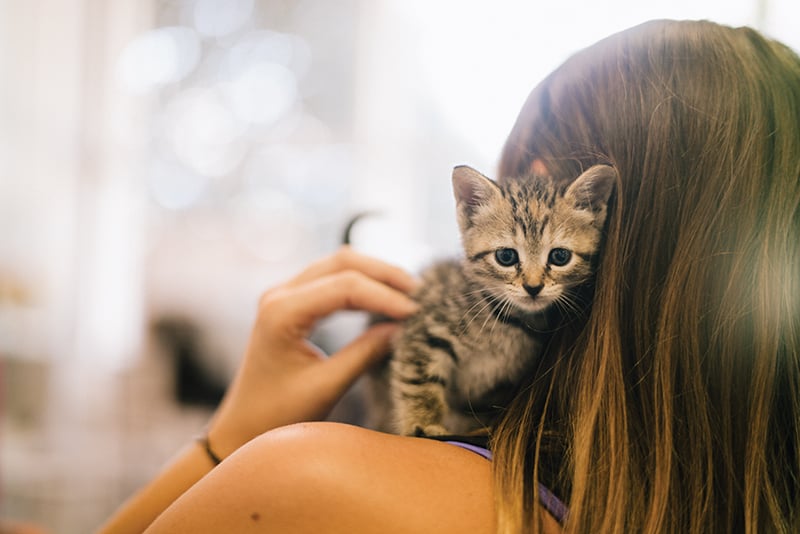 Volunteers at the kitten nursery, including Jami Olivier, above, and Tamara Long, bottom, feed and play with the kittens and take on the role of a mother by helping the animals go to the bathroom. The best way to help, though, is to consider adopting or fostering, says AC&C's Julia Conner. The shelter's Smitten for Kittens campaign means felines are free to adopt with a donation.
Volunteers staff the kitten nursery from 6:30 a.m. to 1:30 a.m., as the kittens need to be fed every few hours. Most kittens end up in the nursery due to well-meaning people who don't realize female cats will leave their litters during the day. If you come across kittens, make sure their mama isn't coming back for them before bringing them to the shelter.
---
Animals & Nature: Give More
Carolina Waterfowl Rescue
This group helps rehabilitate injured and unwanted birds, including ducks and swans that can be eventually adopted as pets. Birds aren't often the focus of rescue groups, so this small nonprofit is in need of time and monetary donations to care for its more than 600 birds.
Rescue Ranch
Started by NASCAR family Krissie and Ryan Newman, Rescue Ranch tries to create a more humane generation of humans by allowing children to interact with animals, from bearded dragon lizards to goats. The 87-acre property in Statesville welcomes kids of varying ages and needs, from school districts from Mecklenberg to Iredell. The organization is currently building an inclusive playground for kids with disabilities.
Catawba Riverkeeper
The Catawba River is more than 200 miles long, and this organization, founded by a group of citizens concerned about the river's health, is trying to make sure every mile is clean and safe for all creatures. This means organizing cleanups, monitoring water levels, and advocating for legislation to protect the river from polluters.