It's OK to have a small wedding
In a world of "go big or go home!" opting out of the mega-wedding is a-ok!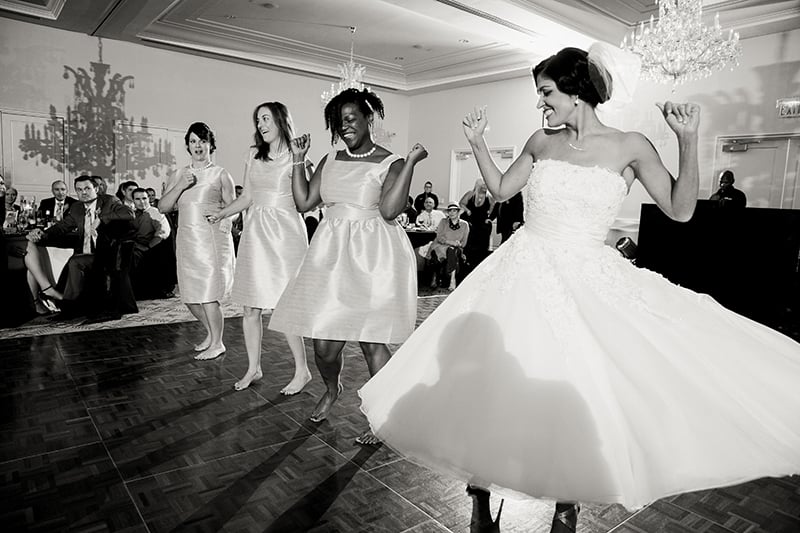 So, the rough draft of your guest list contains 315 people. And you haven't talked to some of them since high school. And it includes more of your parents' friends than your own.
Don't freak out. Put the list away. Take a deep breath.
We've seen an increase in big weddings over the years, so this is a reminder to any bride who might have second thoughts about an affair with hundreds of people – it's OK to go small!
Thinking less is more? Here are five reasons why we love a small wedding.
You'll have time to socialize
If your big day includes more than 200 people, you can go ahead and forget trying to spend quality time with everyone (much less, even saying a quick "hello" and "thank you"). Trim that guest list in half, though, and you'll be able to not only speak with everyone in attendance, but take some pictures and not feel rushed.
Your budget becomes more flexible
The fewer the guests, the easier it is to control your budget. You'll be able to spend extra money in the areas that matter most to you – whether it's your dress, the cake, or party favors for everyone to take home.
Eating isn't optional
We see it all the time – brides with large weddings rush through their meal, or hardly eat at all, so they can begin socializing with guests. With a smaller wedding, you and your new husband will have plenty of time to eat and spend plenty of time with your friends.
Your menu can be creative
The larger the crowd, the harder it becomes to get creative with your wedding menu. With smaller celebrations, couples can work with their caterer to plan unique, crowd-pleasing menus that combine style with flavor. Instead of serving 250 decent meals, you'll serve 75 fantastic meals.
More time to party!
With smaller celebrations, everything moves more quickly. Pictures take less time, cocktail hour is a breeze, and servers have no problem getting dinner placed in a timely fashion. This means that once the formalities are out of the way (i.e. dinner, dances, toasts), you'll have more time to let loose on the dance floor!